Hello all,
I recently purchased a few original sixteenth and seventeenth century swords to add to my own collection (I am more than happy to share details of the others, if there is interest). I am particularly curious about one of them, and they are all a bit outside my field of study.
The sword is similar to a left handed dagger one might use in conjunction with a rapier, but overall with larger proportions. The quillons are much larger more substantial, and the weapon is made distinctly thicker and more swordlike (overall length 26" and with a blade length of about 21"), with a slightly rounded/spatulate point.
The blade is too narrow to be a cinquedea, but overall I suppose it would fill a similar role. How would you define this weapon? I am at a loss. Its a short sword style unique to Italy, for this period, but how does one think it would be used? In conjunction to some sort of target/buckler? Its not a sword type in FIore or Vadi.
(note the full-length shot is the last photo posted here)
Cheers!
Hadrian
---

Attachment: 69.42 KB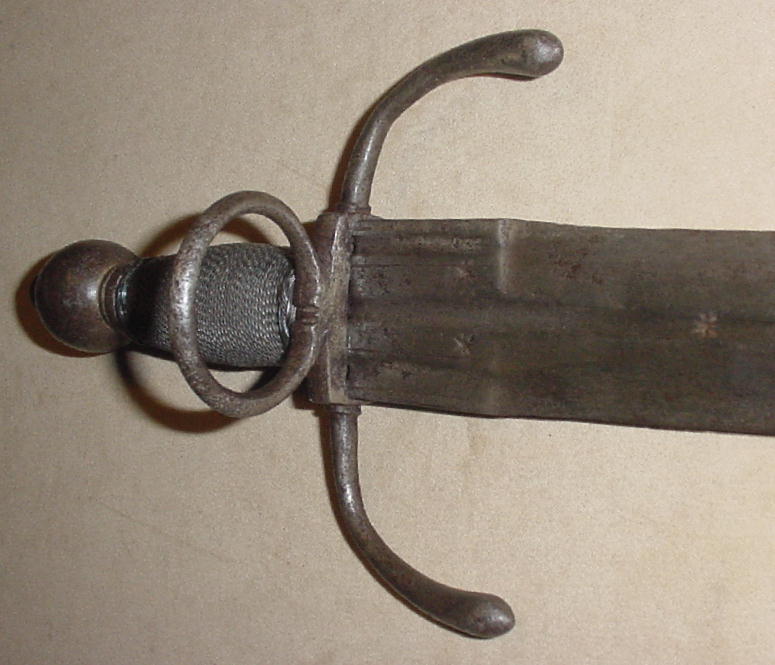 Attachment: 61.38 KB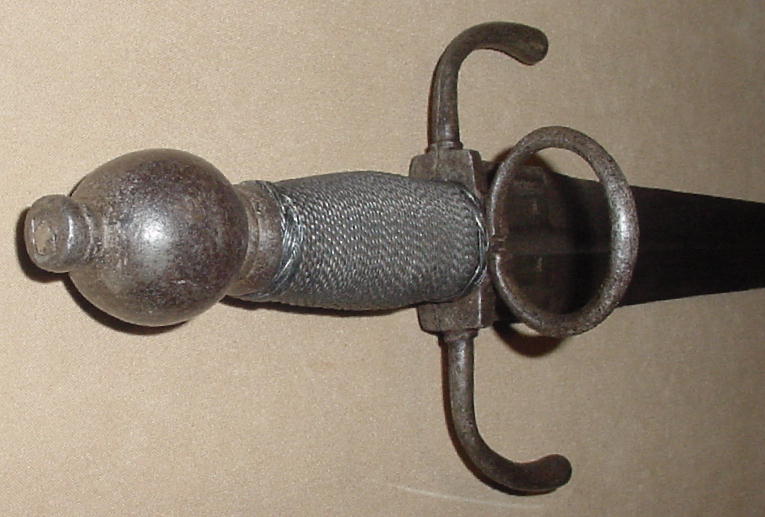 Attachment: 74.26 KB
[ Download ]


Attachment: 76.05 KB
[ Download ]


Attachment: 54.46 KB
[ Download ]