I am seeking opinions on a sword on display at the Worcester Art Museum, previously from the Higgins Collection.
http://vqs61.v3.pair.com:8080/emuseum/view/ob...b852a83d78
They have the item listed as "about 600-500 B.C.E.". Stylistically I would have considered this sword to be Urnfield/Hallstatt B1 and therefore would have assigned a date range of 1000-900 BCE. See:
http://1501bc.com/files/vollgriffschwerter_de...ate103.jpg
(image from "Die vollgriffschwerter der urnenfelderzeit aus Bayern" by Hermann Muller-Karpe) specifically #73.
What do you think?
---

Attachment: 56.88 KB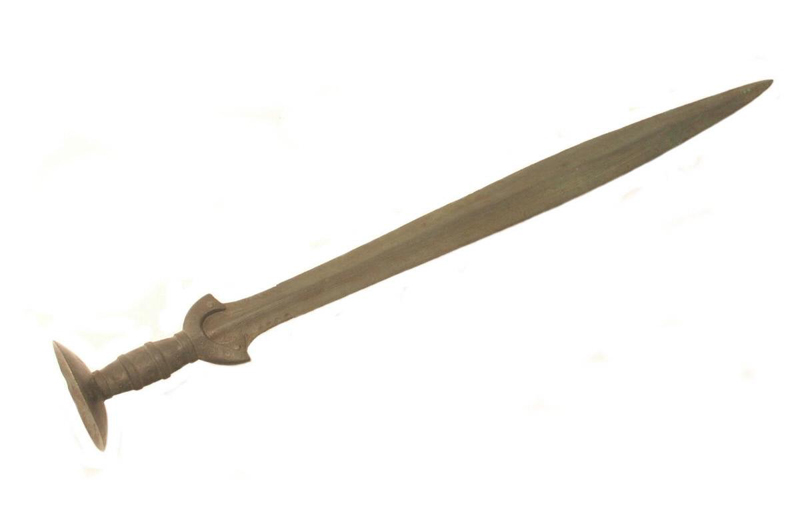 Image © Worcester Art Museum