Dear readers,
I have a couple of years a
ballock dagger
in my possession, but don't quite know where he comes from and from what time period.
The crossgurad and Pommel are both of bronze and the Pommel has a form of a Lions head
The Handle is made of of Horn supposedly of a deer.
I have viewed the Ballock daggers on the site but can't place my own dagger.
I myself think here to be dealing with a North German dagger from the early 16century
with curiosity I see your response
grz, John
---

Attachment: 51.59 KB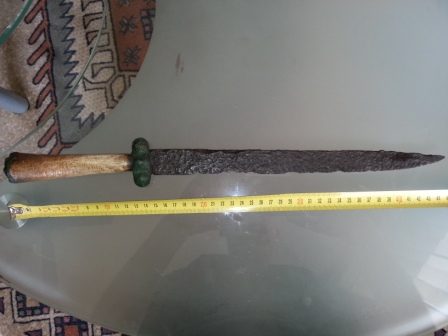 Attachment: 53.88 KB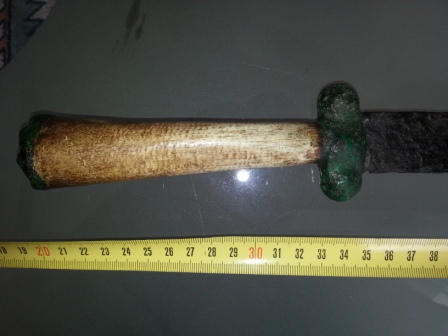 Attachment: 55.58 KB