I have a second hand sallet thats supposedly based on a museum piece. My friend Stefan Hansson identified it as one in the Royal Armouries in Leeds. I have found one picture of the original. Does anyone have more? I'm particularily interested in the right hand side with the visor latch rivets.
---

Attachment: 48.12 KB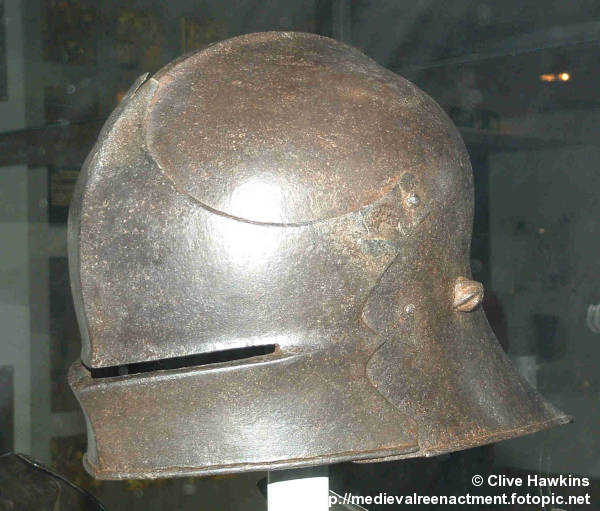 Leeds original.

Attachment: 90.73 KB

My reproduction, right side.