---
I know these aren't weapons or armor, but they make excellent display pieces to go along with a collection.
The first is A large brass rubbing of a fellow names John Symonds who died in 1512. It's an unusual rubbing because he is in a death shroud and you just don't see many of these types available. I had never seen this one before now.
Condition is excellent. Size is 42 and 1/2 by 14 inches (you can see the dvd for scale.
Price is $75....figure around $20 for shipping in CONUS
Second item is a nice sized brand new Belgian heavy cotton tapestry. This is not the Chinese light gage knock offs that you find on ebay. Back is lined in black material with a curtain rod and 4 metal hanging points.
Size is s3 by 52 inches (notice the dvd for scale).
Retail is around $250 for these. My asking price is half at $125. Figure about $10 for shipping in CONUS.
---

Attachment: 176.31 KB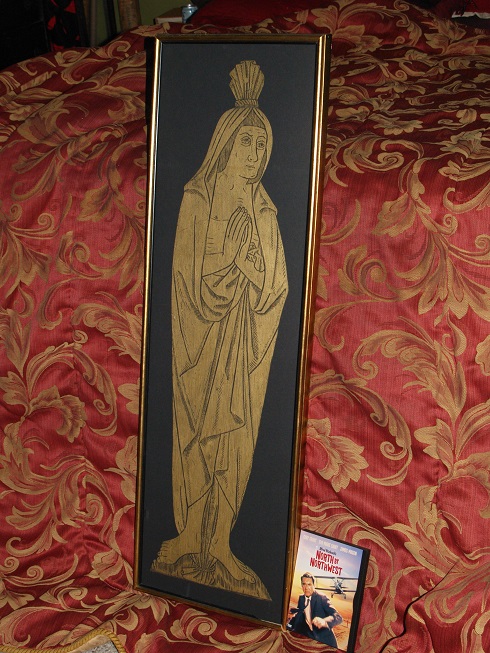 Attachment: 138.95 KB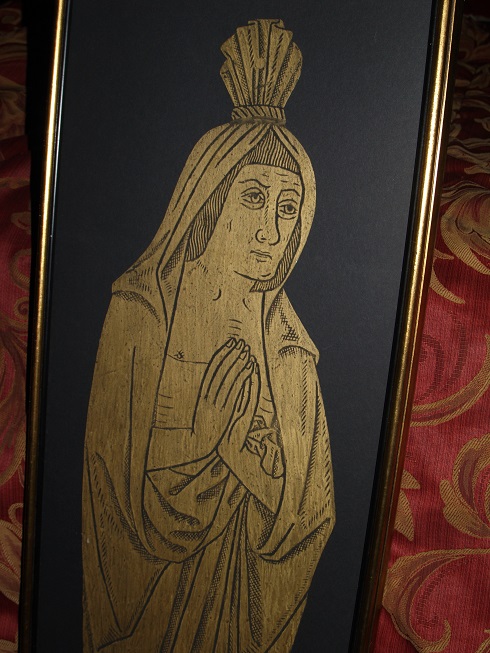 Attachment: 244.72 KB