I have started this project already last autumn, but finished it (well, not fully) only last weekend.
For a long time I have been intrigued by crab-hilts - both daggers and rapiers. Before embarking on a more difficult path (rapier), Iīve decided to make a dagger, with a simple side-ring (crab-hilt daggers also had trapezoid plate-guards, or a full hilts, similar to those on rapiers).
The blade was made with a bunch of others (http://www.myArmoury.com/talk/viewtopic.php?t=29410&highlight=) and sent for a professional heat-treatment last autumn. After receiving it, I have first smoothed-out the hammer marks, and polished it to satin finish with sand papers. (picture 1)
The hilt has a "sandwich construction", secured by welding and rivets - picture 2 shows it before riveting.
The ring was cut from an iron tube with sufficient diameter and 4mm thick walls, and it was welded to the hilt - picture 3.
After that the quillons were bent, cleaned and did some file-work - thatīs picture 4.
I tried to heat-blue the quillons, but I had only a gas torch at hand and unfortunately it did not come out very well - picture 5 (itīs shown with a pommel, which was later replaced).
---

Attachment: 156.29 KB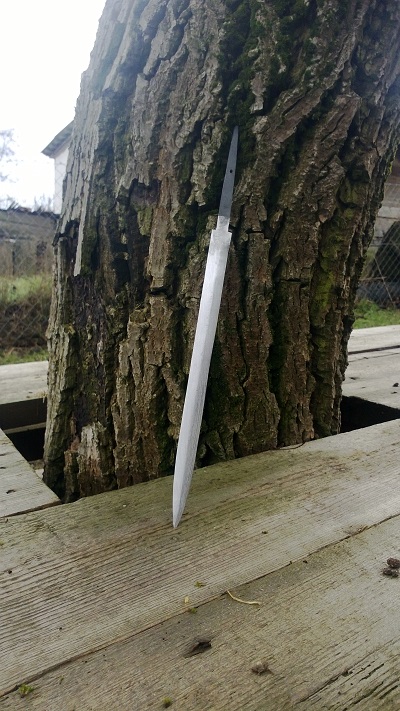 Attachment: 89.48 KB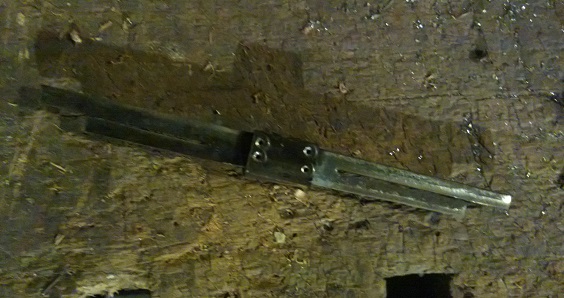 Attachment: 113.56 KB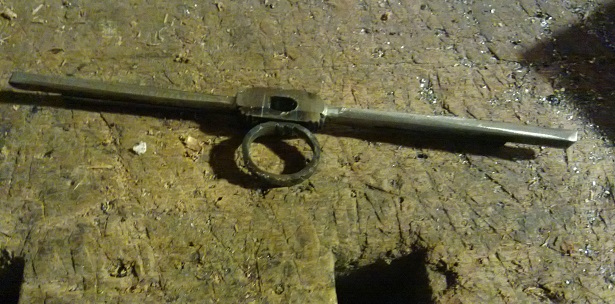 Attachment: 116.92 KB


Attachment: 138.58 KB