---
Here is a almost brand new Darkwood 2 port cut-and-thrust sword in excellent condition.
Looks like it may have been used once telling by the few shallow nicks on the squared edge.....I doubt they even show on the pics.
Here is the closest link I can find on their page:
http://www.darkwoodarmory.com/index.php?main_...cts_id=143
This one has the more expensive 34" sidesword blade and best guess would be $480-$500 plus retail.
Weight is about 2 and 3/4 lbs but it feels like nothing in your hand. Is really scary how fast this is and the way it handles.
overall length is 40". Is made for a left hander, but could be easily used with either hand.
$400 in almost new condition and figure $15 for shipping
---

Attachment: 163.12 KB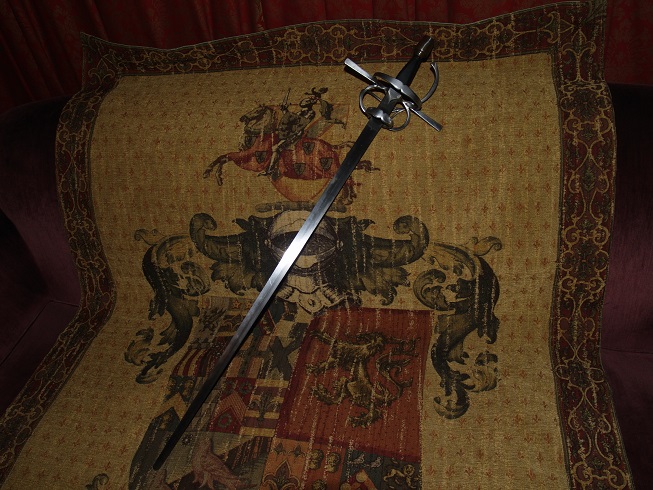 Attachment: 175.71 KB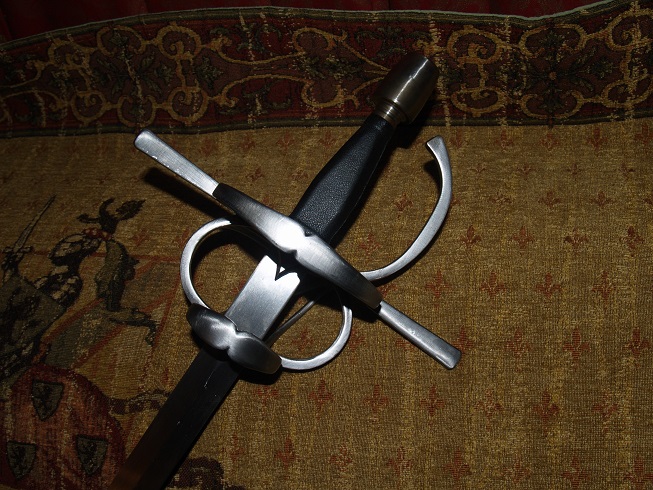 Attachment: 173.35 KB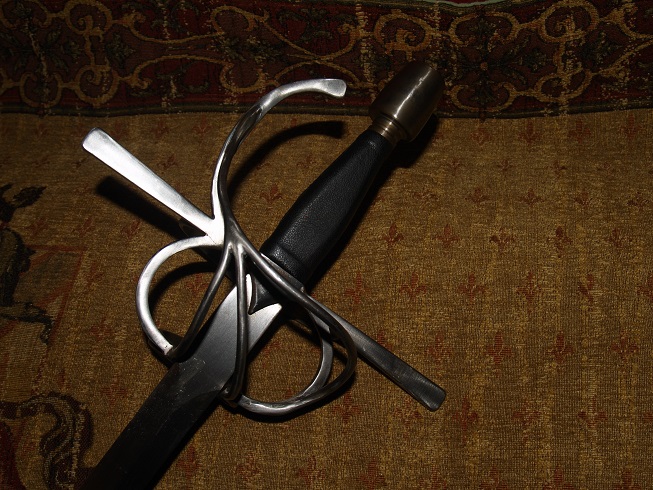 Attachment: 196.04 KB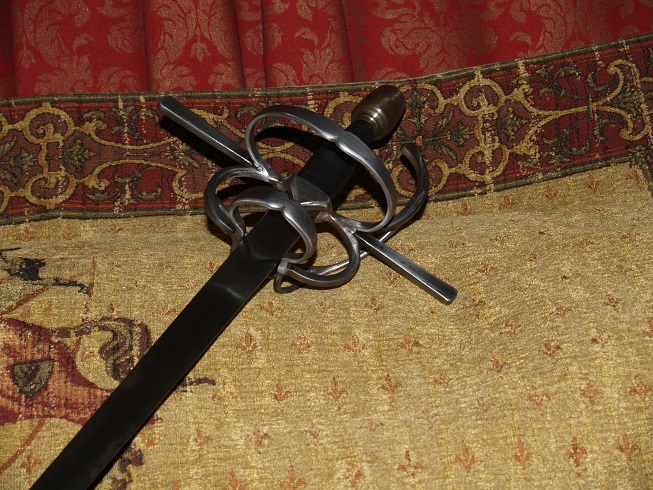 Attachment: 179.79 KB