Del Tin's DT2135 is either a fairly new design or perhaps a revamped reissue of a discontinued item. The website says that it is an interpretation of a sword in the Markrisches Museum in Berlin. It has the look of a Type XII with an interesting pommel and long carved wooden grip. Very unusual for a Del Tin, it has extensive
distal taper
, 4.6mm at guard and 2.3mm near the tip, though what it does between those two points isn't published at Kult of Athena. The picture at Del Tin shows a much sharper point than do the pictures at KOA.
Does anyone have experience with this model? How handy a sword is it? Like most Del Tins, it is a little overweight, but the distal taper gives me hope.
Has anyone seen or have a photo of that sword in the Berlin museum?
Entry at Kult of Athena
---

Attachment: 50.5 KB


From Del Tin website

Attachment: 93.77 KB

From Del Tin website

Attachment: 98.31 KB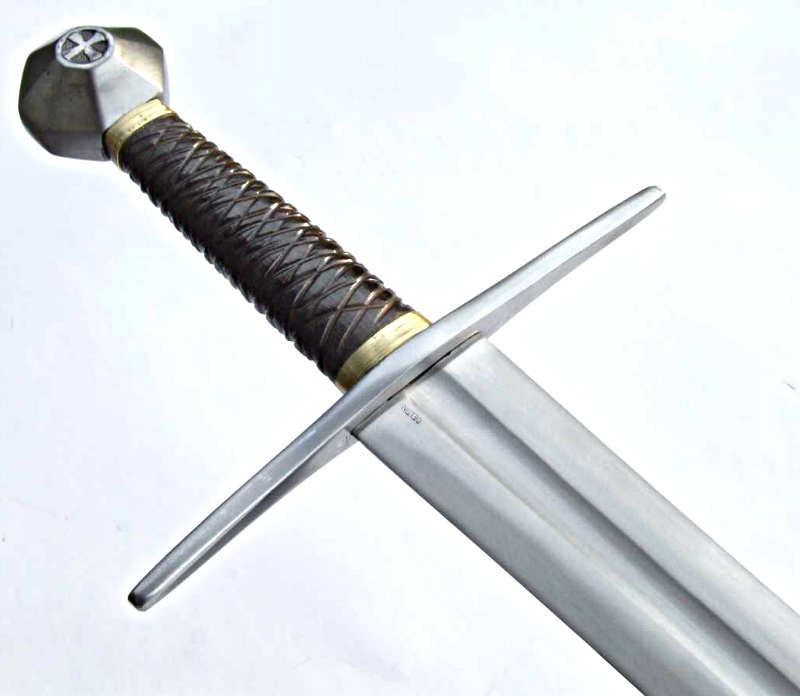 From Del Tin website