---
Paul Binns T-Cosy Pommel Sword 10th/11th Century Petersen Type "X"
This is a blunt sword for reenactment combat
It has a straight forward hilt which gives it good balance for re-enactment when combined with the light, wide, fullered and slightly tapered blade. 28" blade, weight 1 kg. and the
balance point
is three fingers from the cross guard.
Mint Condition
150 Euro + actual shipping
paypal or bank transfer
---

Attachment: 23.52 KB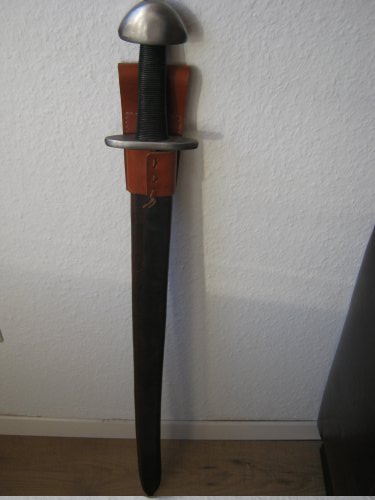 Attachment: 24.36 KB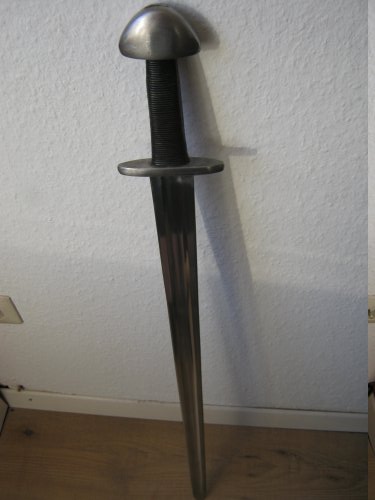 Attachment: 27.29 KB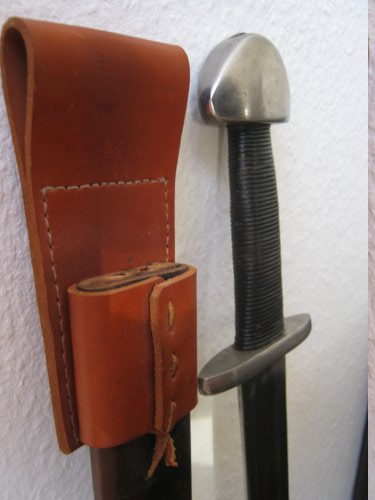 Attachment: 26.62 KB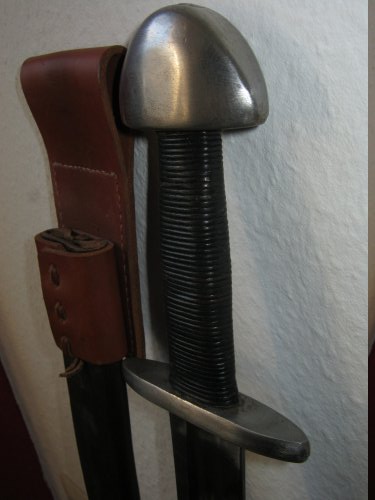 Attachment: 27.63 KB