---
It's one of those miserable times when I have to cease becoming a forum lurker to explore new venues in sales.
Sadly the time has brought about some fortune for you, and some misfortune for me. I have to part with my beloved Albion Yeoman.
The sword has MINOR markings on it. NO rust or chips.
I'm asking $900 Shipped ConUS.
Here's the package:
Albion Yeoman with antiqued fittings
Crusader monk Scabbard with chape (Black/antiqued)
frog (black)
Here's a photo of the first phase by Jonathan Sarge of Crusadermonk. It had some additional work done to it which can be seen in the second set of images.
Here's some additional photos of the blade as it is now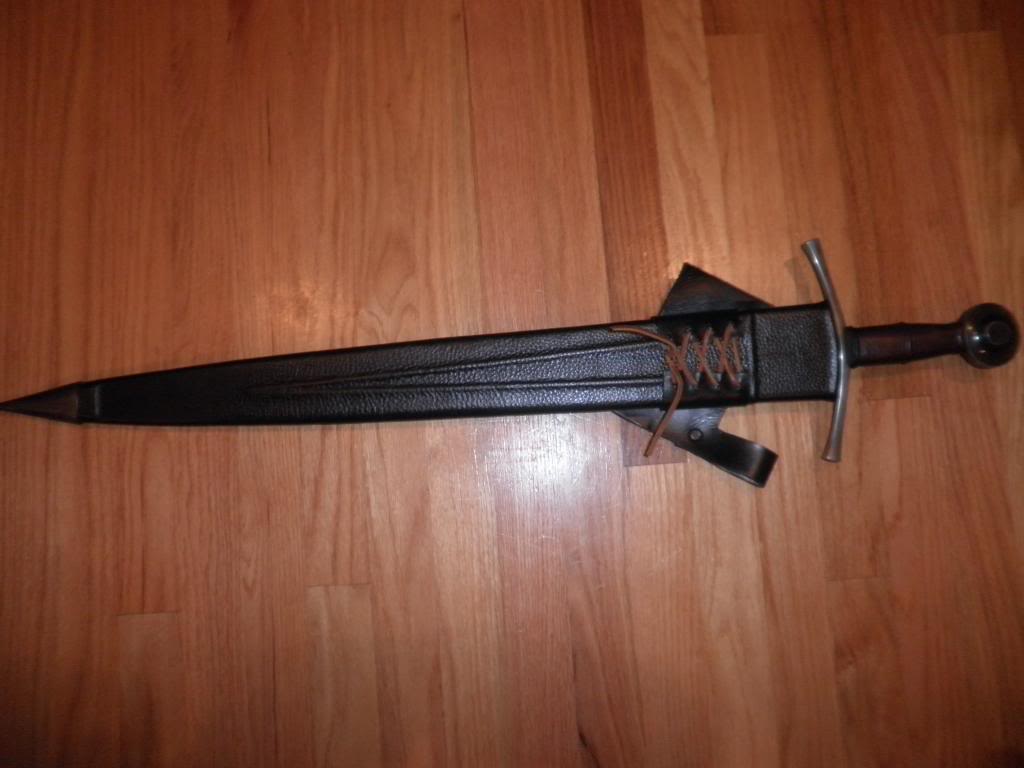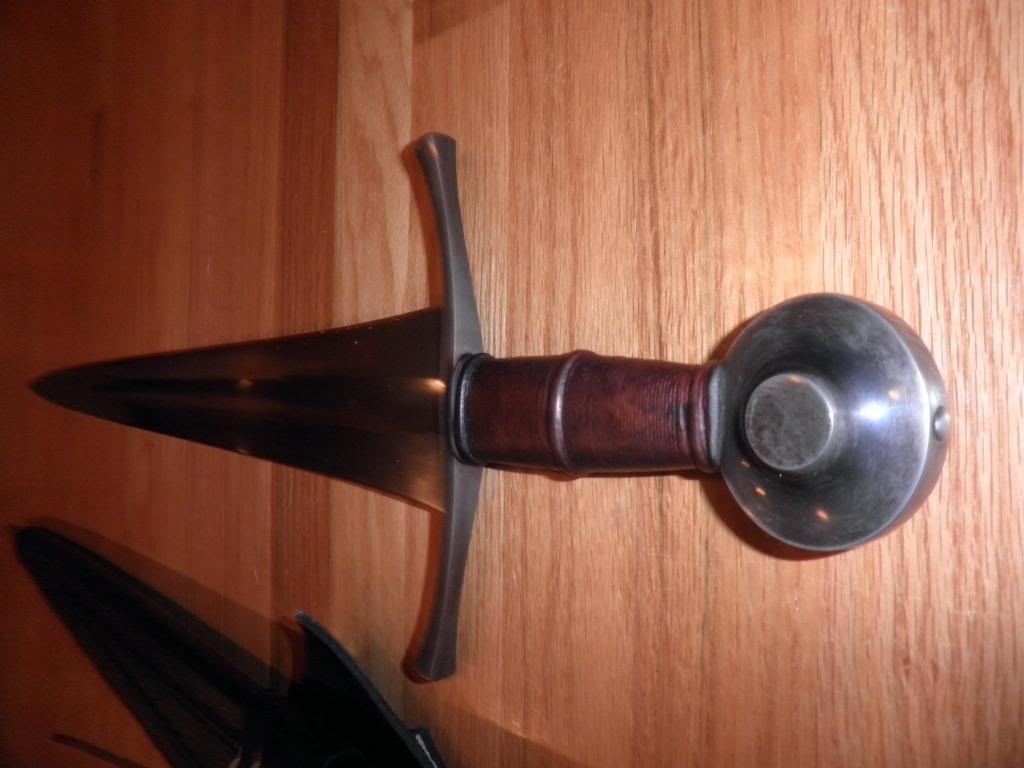 If you bought this today off the respective websites, this whole package would run you:
Yeoman ($880+shipping)
Crusader monk scabbard with chape ($250)
Crusader monk frog ($35)
Crusader monk antiquing ($40)
Total: $1205 + shipping
For the cost of a new Yeoman shipped, you're getting a complete, high quality scabbard, frog, and antiquing.
Shoot me a message if you'd like this gorgeous blade!