Hey myArmoury! I had purchased a DT5143 not too long ago from Kult of Athena, about two or three weeks ago. When it arrived, the hit was loose, as the grip was moving around. After talking to the gents on SBG about it I removed the old leather grip, bought a real ball peen hammer, and some epoxy. With a combination of gluing and additional cold peening I got that sucker secure, the hilt moved no more after a few days of the glue drying.
Here's two pictures of it before I started on the grip.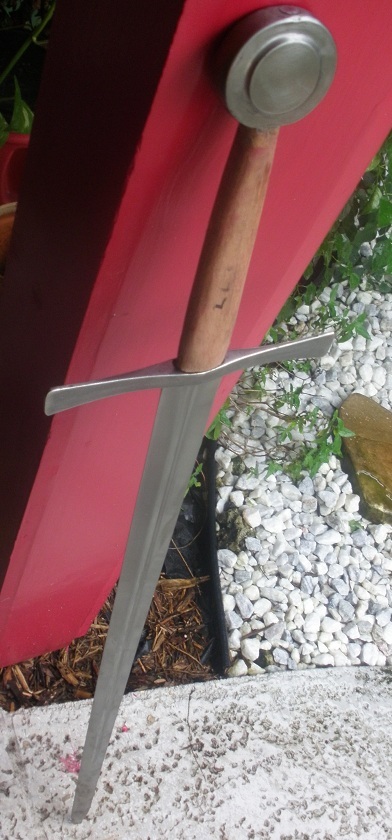 A few days later I took it to my 1 by 30 belt sander and sharpened it. Between rough sharpening and final
polishing
it took less than three hours to put a good edge on this sword. Two days later I finished regripping it. I did leather over cord and a leather rain guard. Yes I know it's no Sean Flynt project sword but I am more than happy with what I did! Enjoy!