With recent discussion of armoured kaftans, this might be of interest.
This is an armoured kaftan for a Janissary officer, late 17th century. Red quilted velvet, closed by a single tie and a single neck button.
The armour is fine rivetted mail, with some butted sections. Arms are armoured to the elbows, the back from neck to small of back, and the front is armoured a little lower than the back. The black and white photo shows the inside, and the bottom of the mail at the front can be seen.
This was up for auction at Sotheby's sale 6655, New York, 1995 (lot 1340), but did not sell. The description notes that there was only one other known made-for-warfare Ottoman armoured kaftan, in Russia.
---

Attachment: 102.66 KB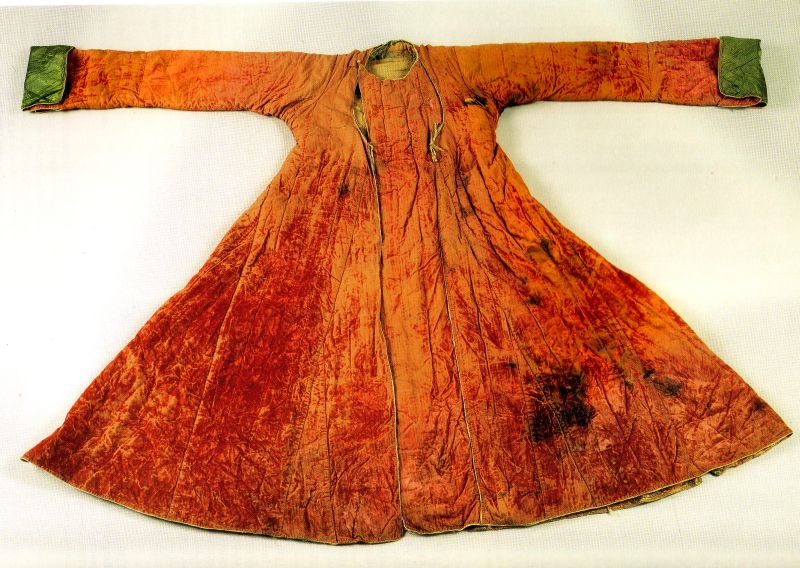 Armoured kaftan, Sotheby's sale 6655, lot 1340. Front.

Attachment: 78.36 KB

Armoured kaftan, Sotheby's sale 6655, lot 1340. Inside. (bw)