Ok, so I ran the search function and got the phonebook, so my apologies since in all likelihood this is a redundant post. The pommel on my new A&A 12th Century Sword is already beginning to.... I dunno the correct word, tarnish? What's the best way to get the pommel back to a nice bright finish?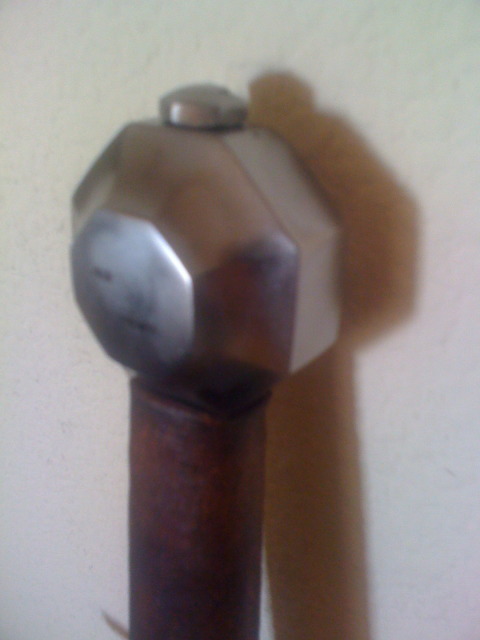 I know a lot of folks like the natural tendency of sword pommels and hilts to darken over time (and I'm not sure I don't) thus adding character, but if I chose to I'd like to know how to get the pommel back to a bright finish.
And as an aside, I found this article on myArmoury:
http://www.myArmoury.com/feature_care.html
But it doesn't mention pommels specifically.