This is my first fully scratch-built smallsword. It also now holds my the land-speed record for shortest construction time start to finish (2 days), although since i didn't make the blade and its a lot less complex than a rapier that may not be a fair comparison. :D
I made this hilt to fit a blade I bought, which is a diamond schlager made in eastern europe and sold by the fencing supplier Physical Chess. I originally bought it to mount on a rapier hilt but the blade was too slender and had too much taper to look right. It did look just right for a smallsword, so I built a hilt to accommodate its very beefy ricasso. Most schlagers are made from 1/4" stock at the most...this guy is 5/16 at the shoulders. I ground in the corners off the ricasso to make for a more comfortable grip. This isn't the way most smallswords are constructed (the hilt usually covers the tang between the hilt arms and the guard plate) but its pretty comfortable in the hand.
The grip is hardwood wrapped in gold and bronze colored wire. The shell guard is dished from .09 steel. This was my first attempt at dishing, and I was using a hollowed out pine board which caught fire while hammering at each and every heat. All in all i think it turned out well although I inhaled more pine smoke than I'd have liked.
I don't have a weight on it, but it balances about 1.5" in front of the guard. The blade is 33", and its 39" overall.
It doesn't have an owner yet. Drop me a line if you're interested.
---

Attachment: 110.09 KB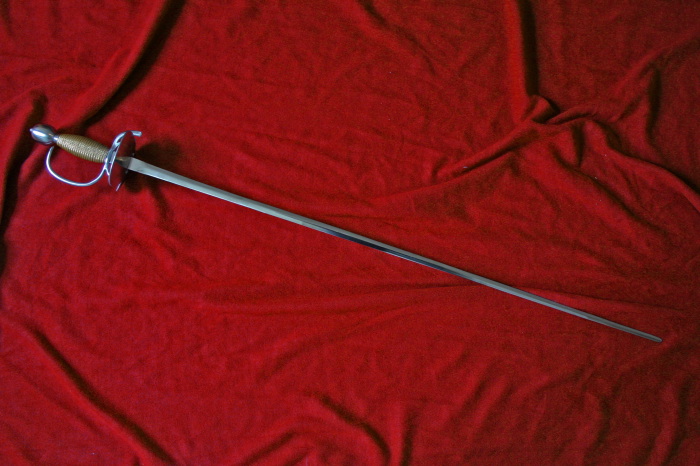 Attachment: 113.96 KB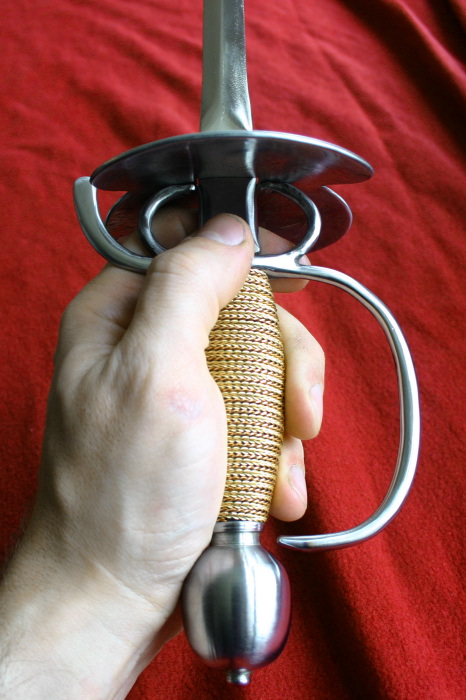 Attachment: 118.43 KB


Attachment: 76.88 KB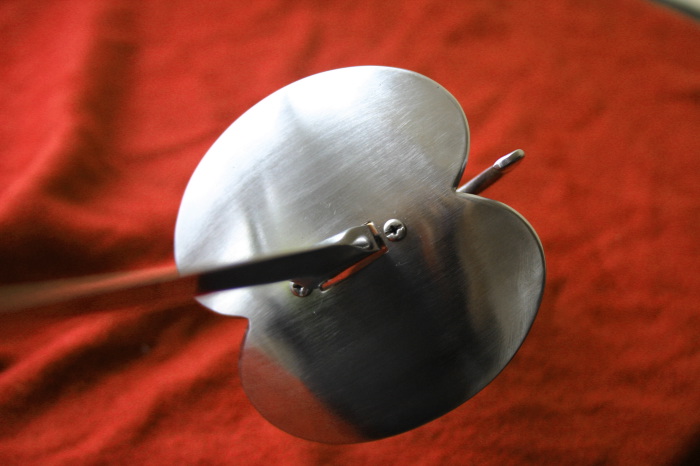 Attachment: 83.24 KB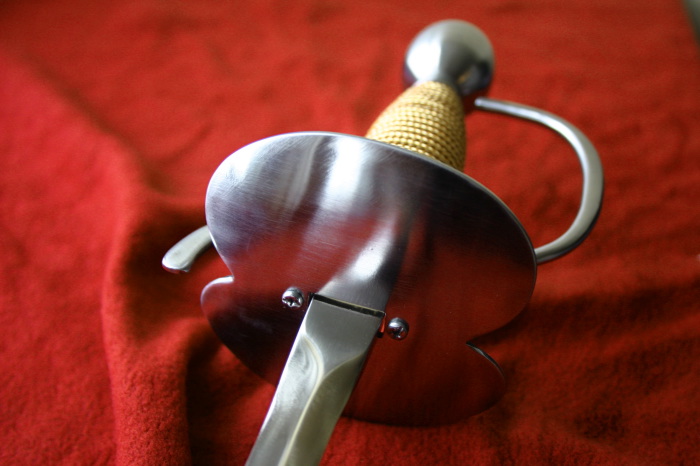 Attachment: 116.83 KB