Hi folks, I am a general picker and collector of the unique and historical. A local gentleman I know has some very interesting items for sale. I love them and think they're great, unfortunately I don't know much about them and the prices he is asking are extremely high and I would be crazy not to get some feedback before making any offers.
I thought this crowd might appreciate these items and be able to tell me some historical information about them and market value.
The first is a crossbow. The seller is telling me it is from 1480-1520 and in some quick research I found it fits a similar design for a German crossbow in that timeframe, but the modern looking bolt you can see in one of the pictures makes me have serious doubts.
The second is a Morion helmet, circa 1670-1750, extremely fine repousse engraving and said to be a remake of a helmet discovered in the 14th century.
The third item appears to be an Italian or German steel mace circa 1490-1540.
Any information is helpful and I hope you enjoy the pictures,
Kind regards
-Nick
---

Attachment: 43.84 KB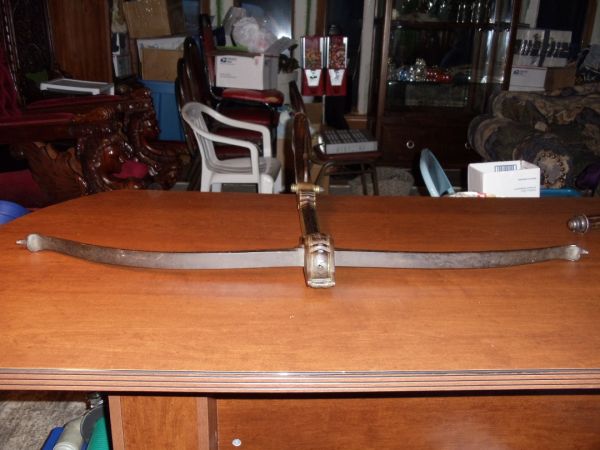 Attachment: 37.57 KB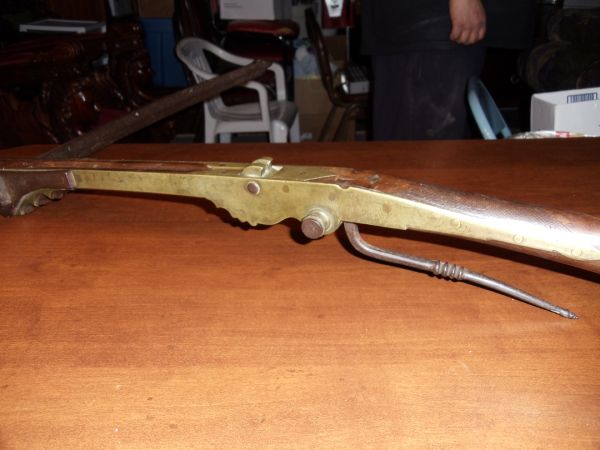 Attachment: 35.75 KB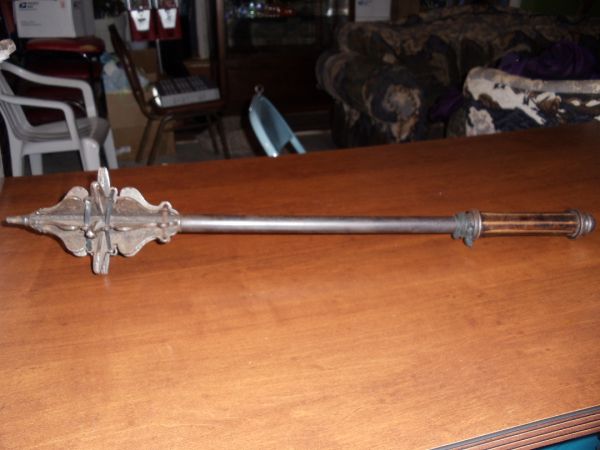 Attachment: 38.63 KB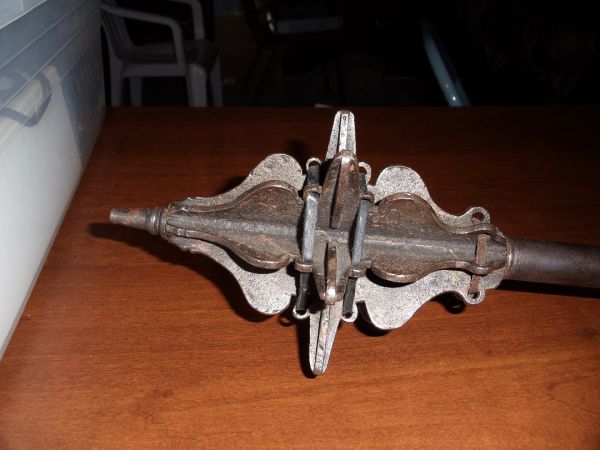 Attachment: 29.52 KB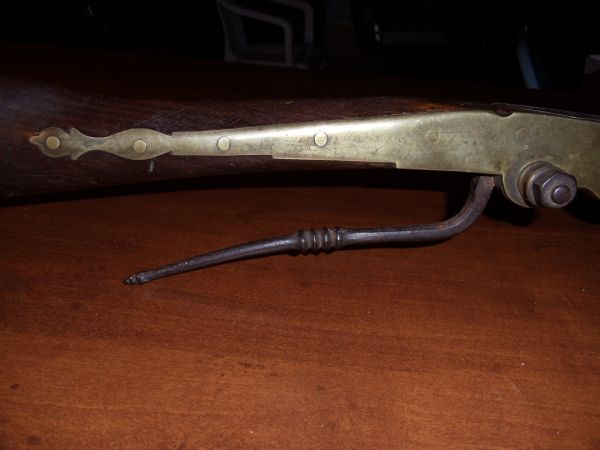 Attachment: 33.06 KB


Attachment: 49.9 KB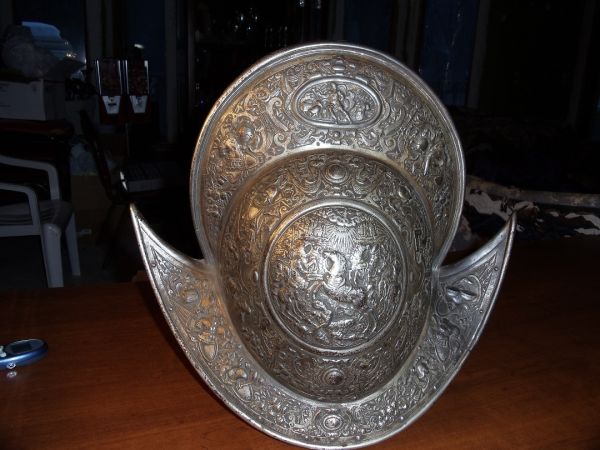 Attachment: 61 KB