---
I have a custom Albion Arn Scabbard made by Christian Fletcher, for sale. This happens to be the first Arn Scabbard that Christian has ever done.
The color of the scabbard was made to match the grip of the sword; which is Light Campaign Tan. Added rain flaps to the scabbard. The chape is an "Antioch" Chape. At the throat of the scabbard, I had Christian articulate a raised Templar cross, in the color of Oxblood. That color I feel, stands out more than just a plain ol' red. The belt is called a "Knight" belt; the color is Medium Chestnut Brown. The belt is customized with alternate embossed Templar crosses & Florettes; which I thought looked brilliant! The belt buckle & belt tip are from "Raymond's Quiet Press". It is only a few months old. Brand spanking NEW! It's been hanging on my wall in display, since I received it. The sword is not for sale, as I have already sold it...
I payed a total of $905.00 for the Scabbard.
Scabbard: $345.00
Rain Flaps: 25.00
Antioch Chape: $50.00
Raised Templar Cross: $110.00
Knight Belt (Buckle W-48, Tippet Y-72): $375.00
I would like to sell it for $875.00. It is a long wait on a professional scabbard makers custom que; this deal takes that wait away.
If you're interested, please do not hesitate to send me a PM.
Thank you.
---

Attachment: 33.53 KB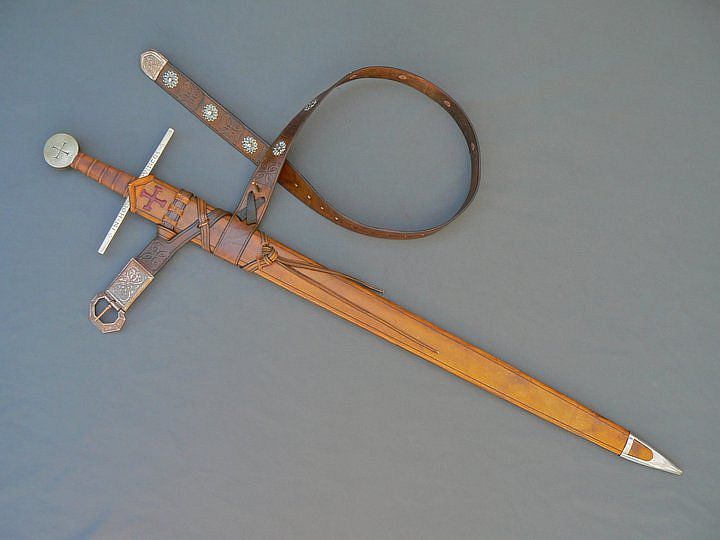 Attachment: 66.35 KB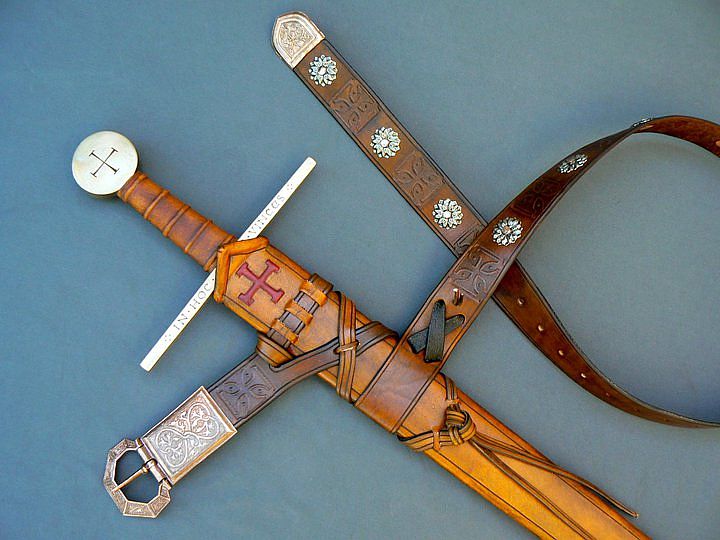 Attachment: 45.91 KB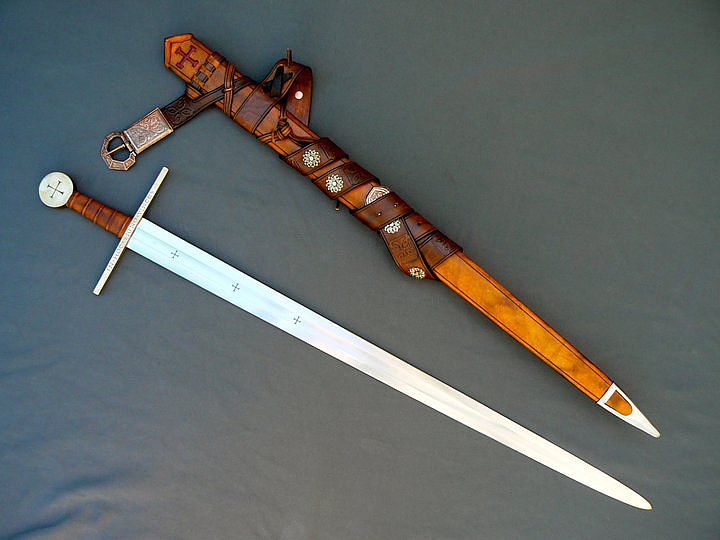 Attachment: 85.37 KB