I was surfing sword sites last night and came across a Bob Anderson signature rapier on the Leon Paul website. Does anyone know anything about this? Who makes it? It looks like it might be Windlass or Cold Steel making it exclusively for Leon Paul, but I'm not sure. I'd welcome anyone's thoughts on this.
Here's the link to the page.
http://www.leonpaulusa.com/acatalog/Bob_Ander...apier.html
Thanks!
---

Attachment: 11.47 KB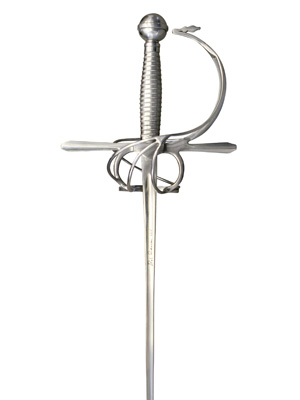 They didn't have any good full length pictures or any pictures of the blade, but it looks like an epee blade.