---
Hi everyone,
In order to create funding for necessary investments I must do for next season, I'm selling some newer and some older pieces from my collection. Shipping costs will come on top of the prices mentioned.
These are a pair of mild steel articulated late 14th century / early 15th century arms by the Czech armourer Petr Brozek. These were among my first pieces of armour from the days when I started this hobby and you can really tell they've been used quite a lot. They've seen a few modifications to make them more useable at the time as well. They're still in good condition for fighting and are great for a beginner or as loaner gear for new members. All straps are still in good condition.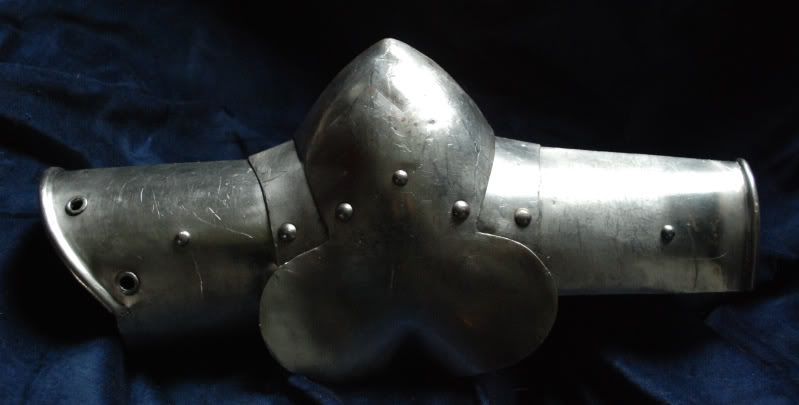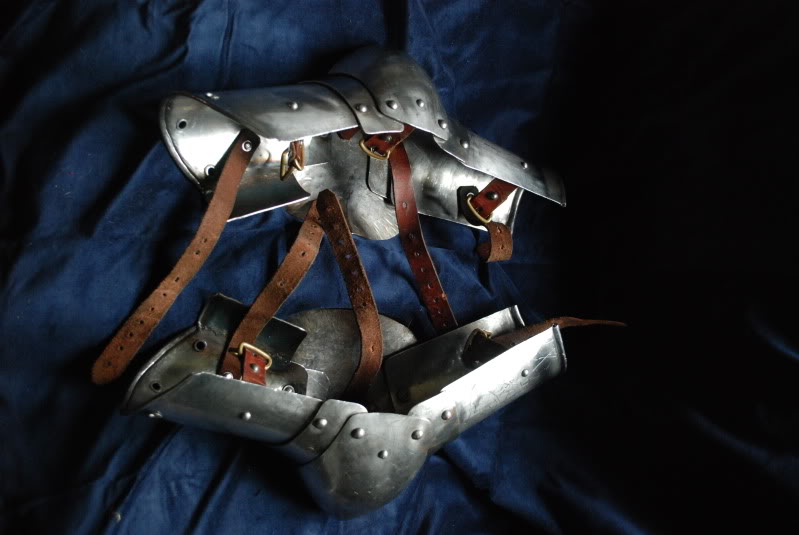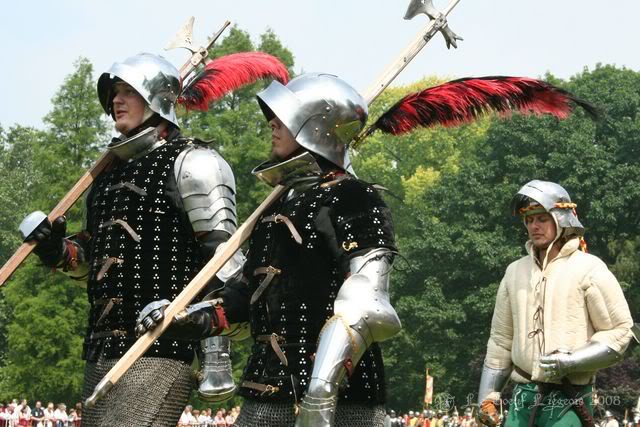 Asking 130 euro or best offer.
Next up is a mild steel
bascinet
, also by Petr Brozek. It's suitable for people with a large head. It comes barebones, without lining or camail. It's seen very little use as it's always been much too big for me.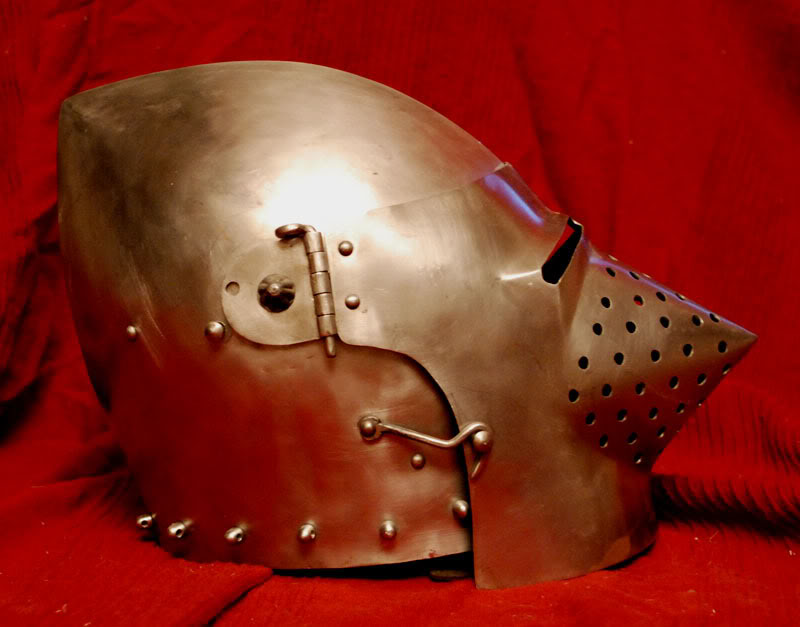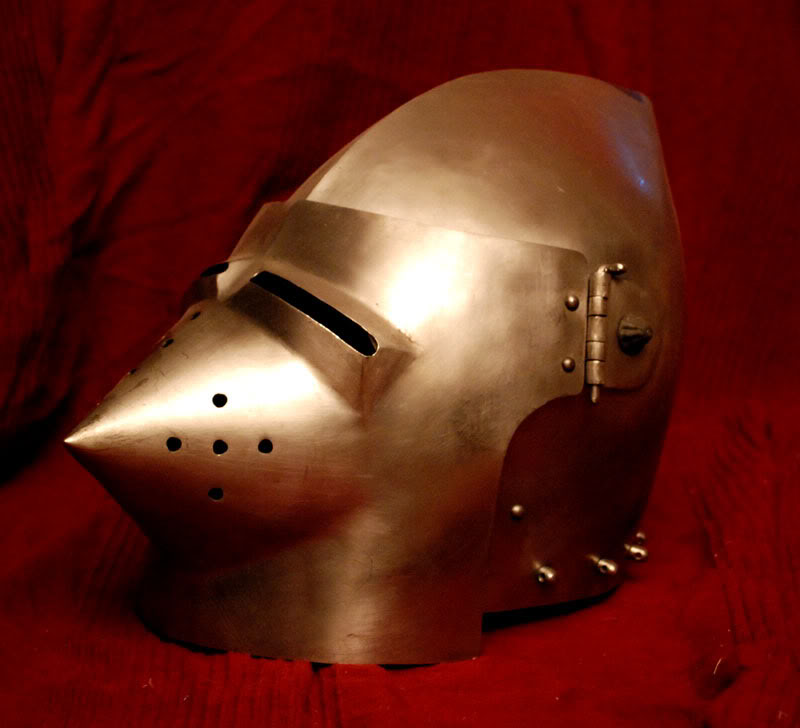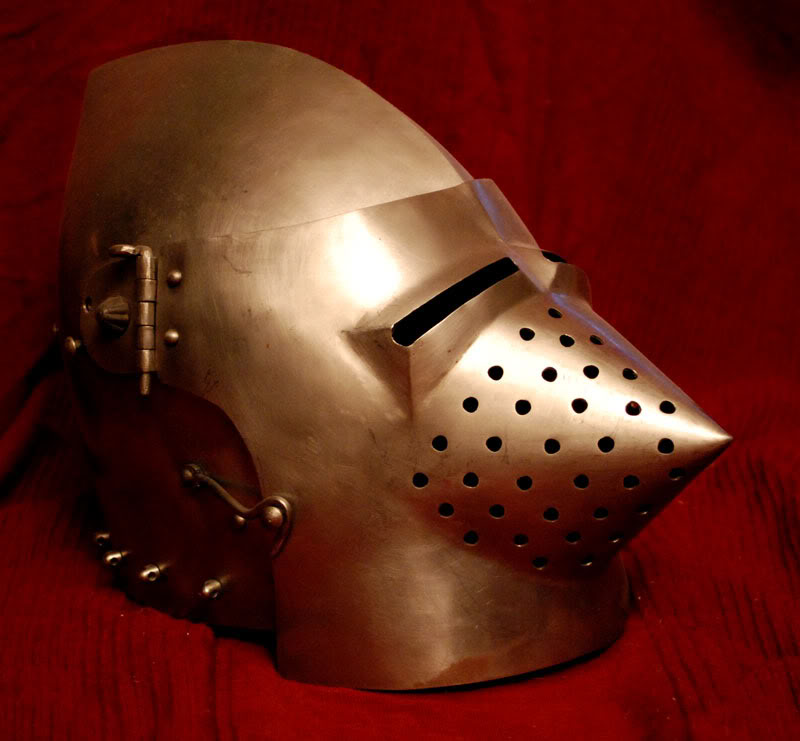 Asking 200 euro or best offer
The top piece from this post is this beautiful dagger by Arma Bohemia.
It's a variation of the
ballock dagger
, and the metal pieces on the dagger are silvered, which make a very nice contrast against the steel. The grip is made of decorated black horn.
The scabbard is a wood core, covered in stamped leather. The fittings are steel.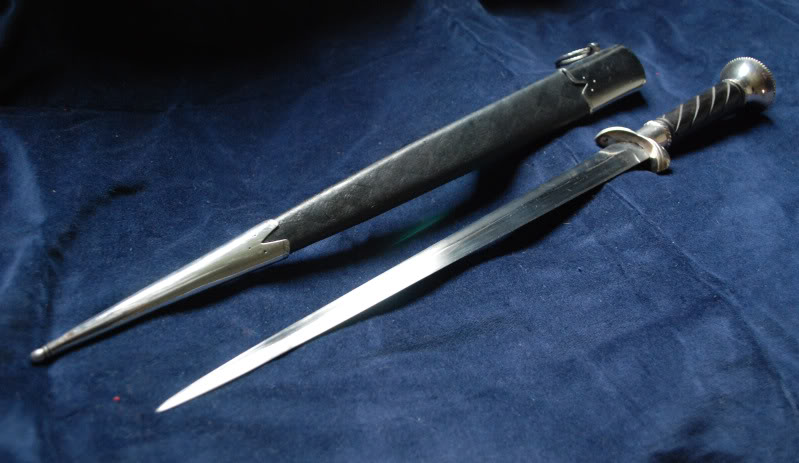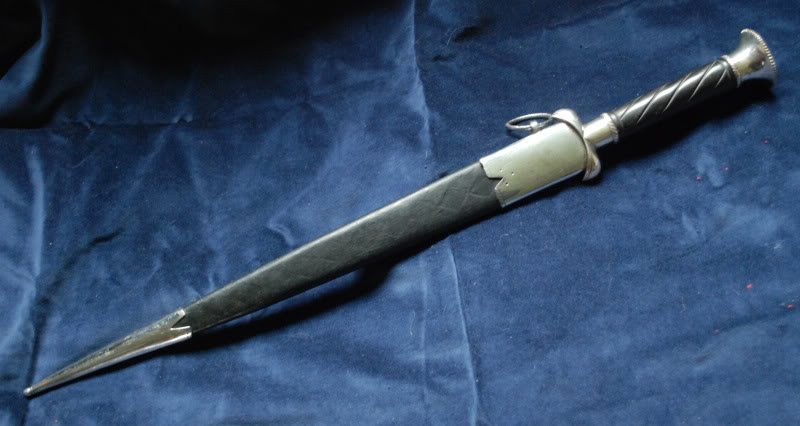 I'm asking 330 euro for this beauty.