---
First up is a 1910 Springfield Armory, as indicated by the marks SA on the blade, Bolo knife. It has US serial number 7841 written on the back. I did repolish it by hand and improved the secondary bevel on the blade so it can cut paper now. It still has a lot of pitting though due to age. Knife is about 19 inches over all with a 1 inch blade. I am looking for $200 shipped for it but don't be afraid to offer me a lower number. Worst thing that will happen is I will tell you no.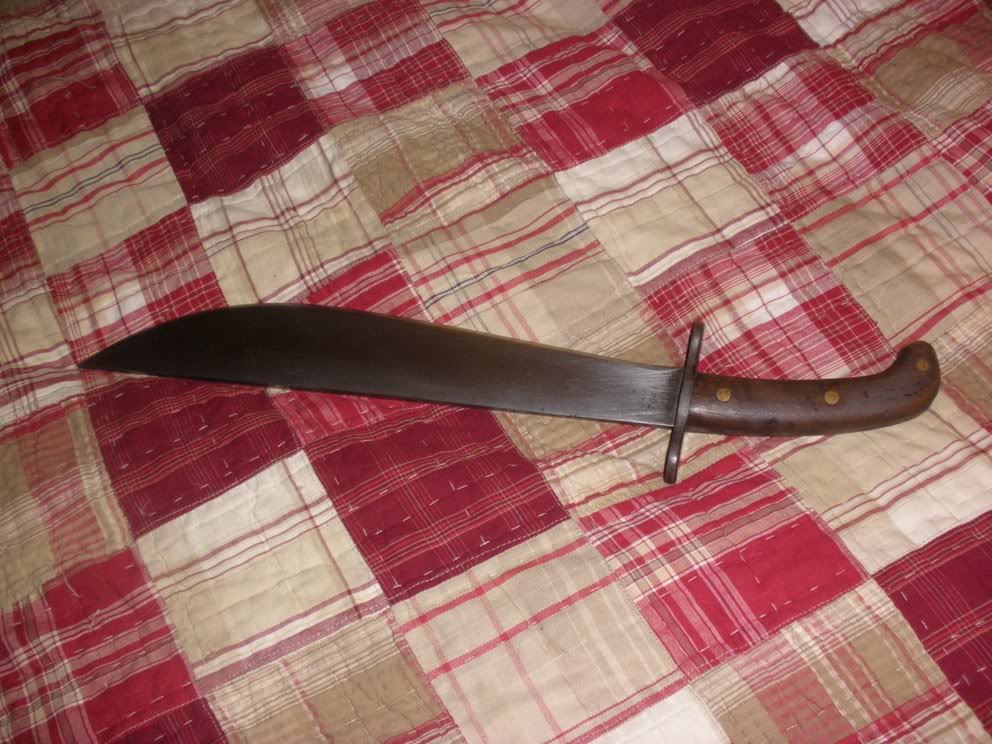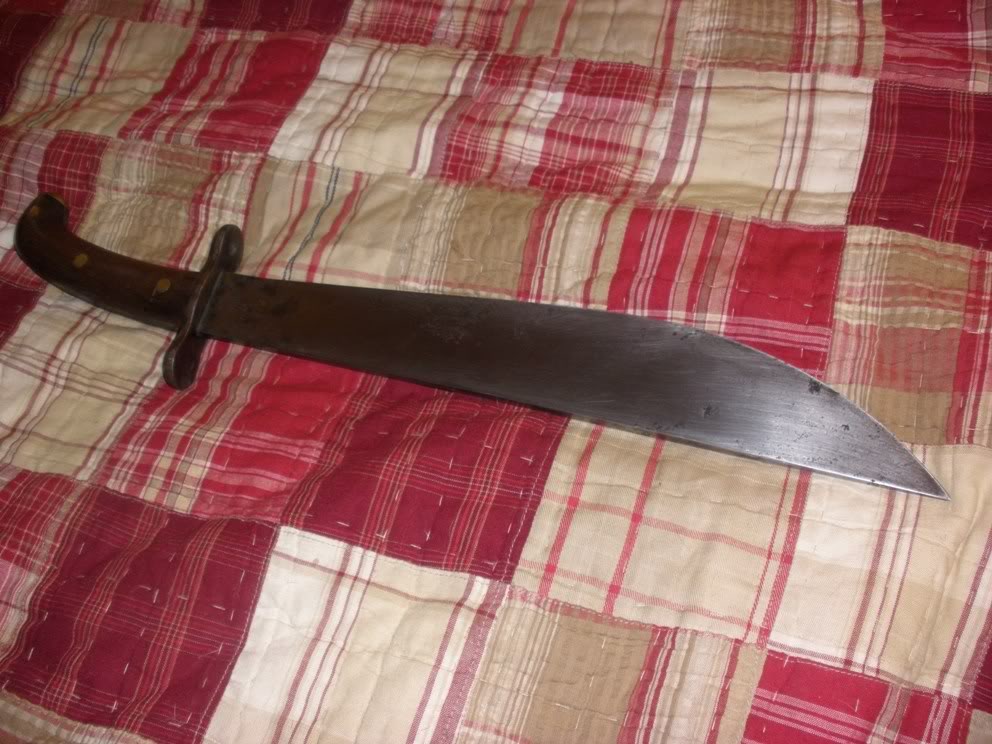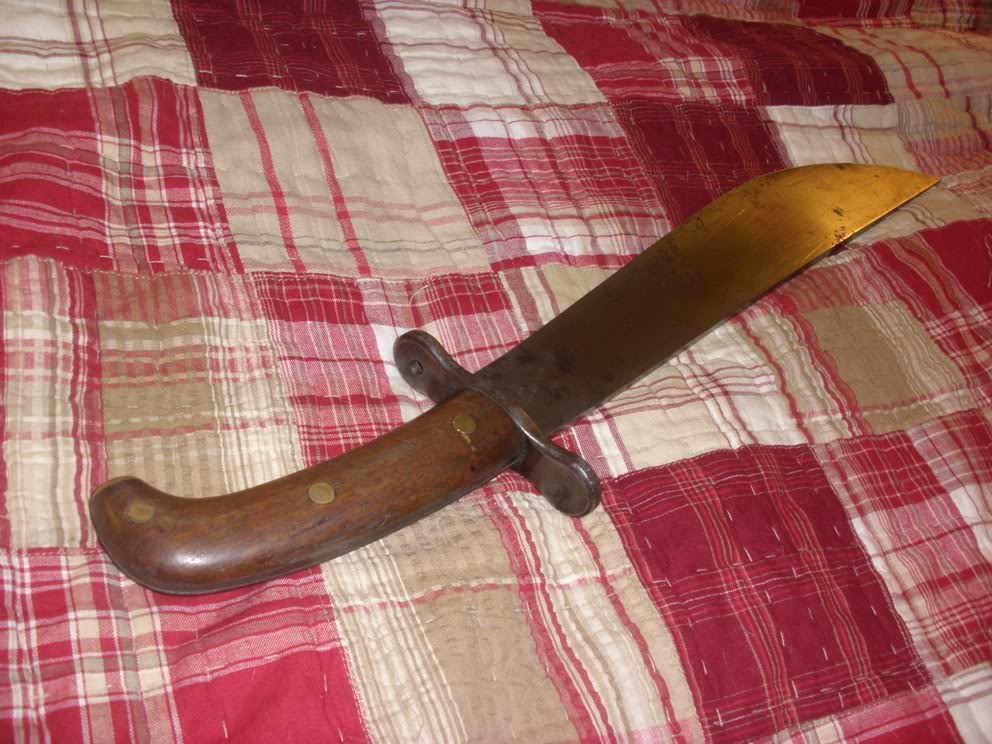 The next up for sale is an original DSA Claymore, the one sold off ebay without the Langets. I repolished the blade and heavily reground it. The last third of the blade is now a proper lenticular cross section and the blade is sharpened with a true apple seed geometry. It does also include the DSA scabbard with integrated belt. I do not have a picture of the scabbard but I can post one if requested. I'm looking for $200 shipped.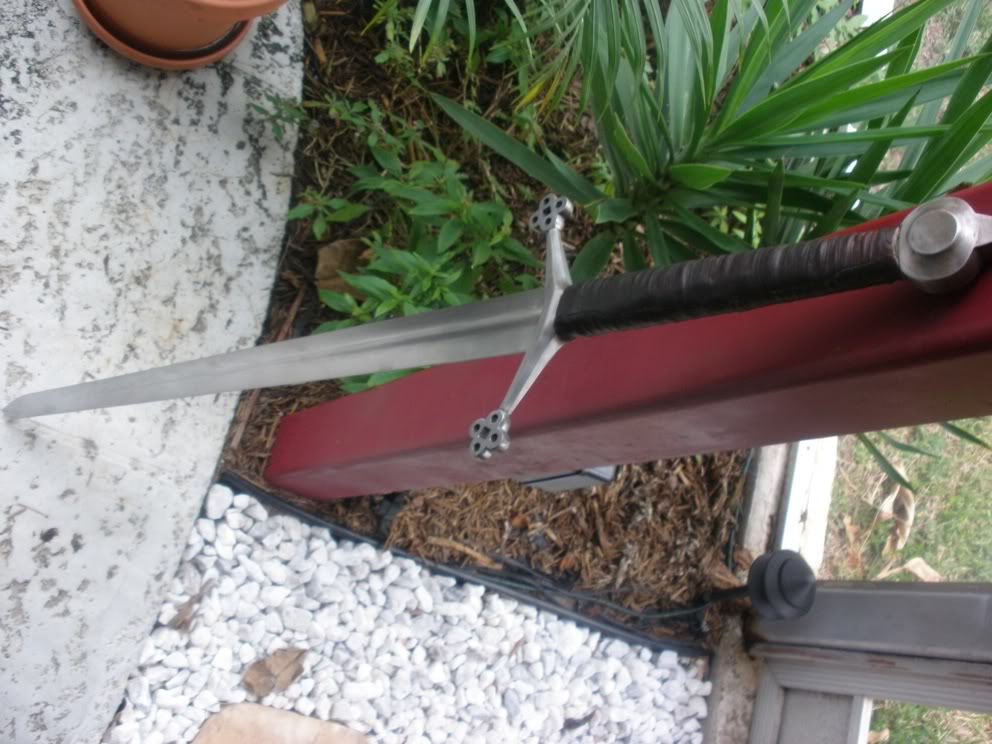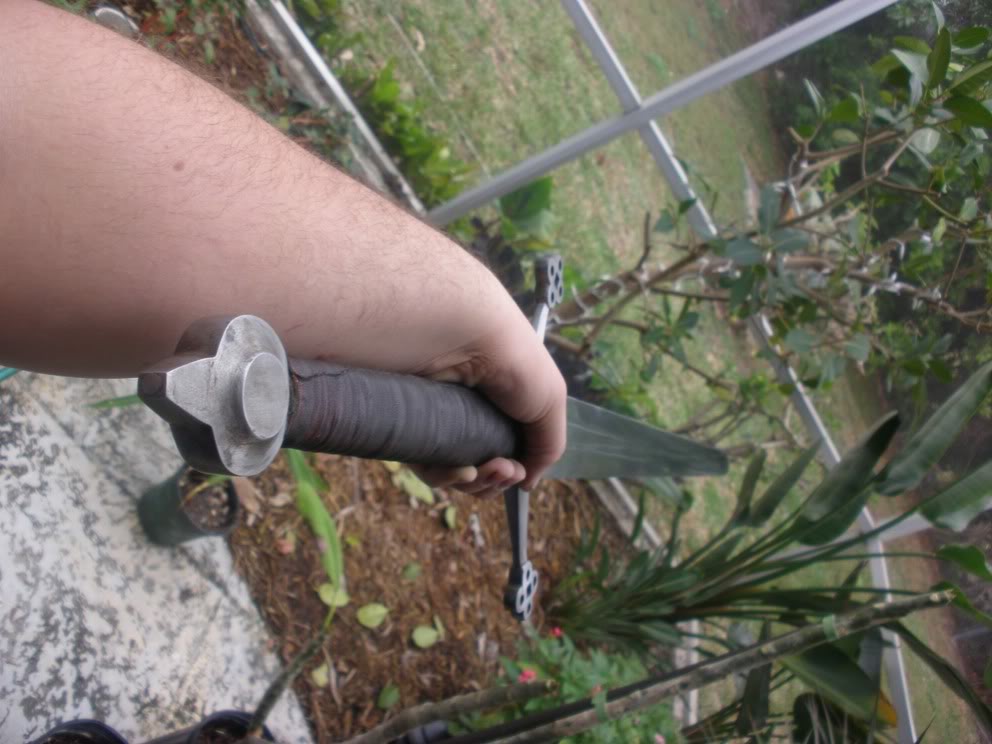 The last one for sale is a customed Gen2 Lucerne sword. It has a leather over cord grip and a reupholstered scabbard with integrated belt. I'm looking for $200 shipped for it. Again, as with all pieces here I'll work on price, make me an offer I can't refuse!