I recently started apprenticing under an antiques restorer/conservator who works for Sotheby's and Christies. He is an older gentleman that learned the craft from his family and has been restoring metals, swords and guns since he was young. Since I started this, I have gained a new appreciation for wire wrap grips and turks head knots. I can look at swords I own or ones I have seen in museums many times and I now see things in the details of the grip that I didn't really notice before.
I started making turks head knots, and in my research, I have seen in other threads on various forums that there are basically two ways to do a wire turks head knot.
One is to make a "faux" turks head, but creating a braid, wrapping it around the handle and tucking the wire under the weave. Sounds easy, but it isn't.
The other method is to make a real turks head knort out of one piece of wire. This isn't easy either. This method leaves only two ends of wire free that can easily be tucked under and create the appearance of a continuous weave with no end or beginning.
However, in studying turks head knots in the antiques I have, as well as in swords at the Metropolitan Museum of Art in NYC, I have noticed that none of these historical examples leave the appearance of a continuous knot. |They seem to be real turks head knots, but they all have a visible "tie off" or tuck that breaks the pattern.
Here is a real turks head I made. Notice the two strands of wire that can be tucked behind, leaving a continuous weave and no evidence of a tie off: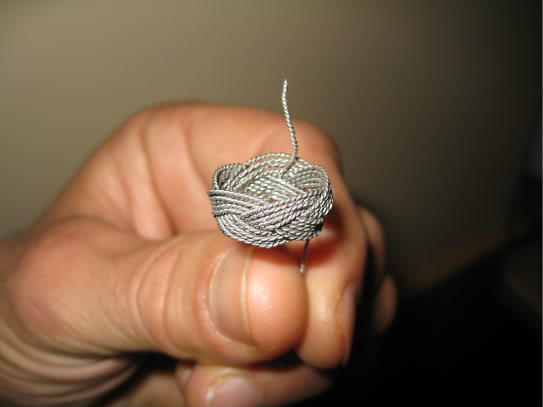 Here are some real rope turks head examples that I made. If you turn them, they look the same all the way around, no evidence of tie off: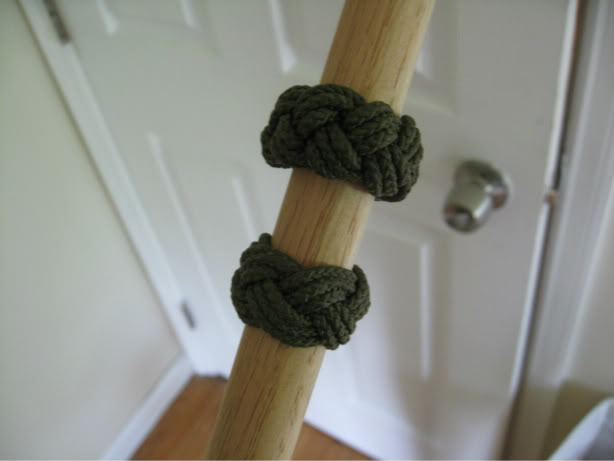 The following images are photos I have taken of turks heads on my 17th and 18th century antiques. Notice that one side of the turks head has a countinous weave, but if you turn all of the examples around you can see a visible tie off that I have circled in red: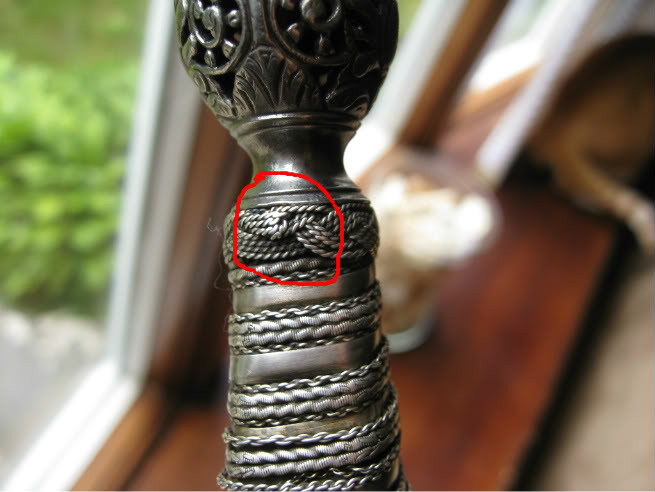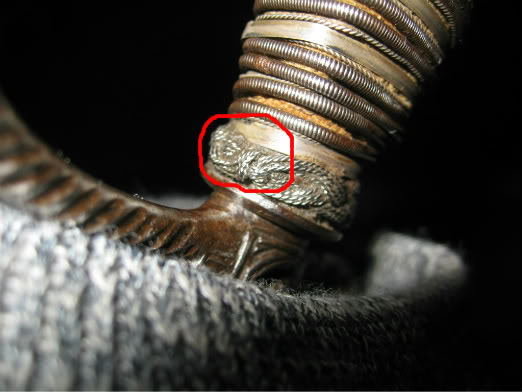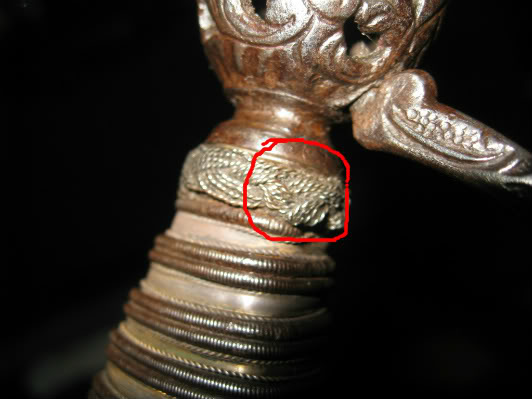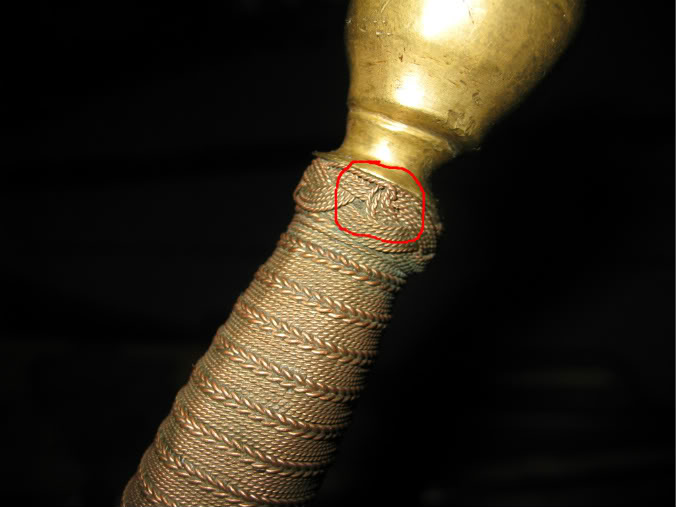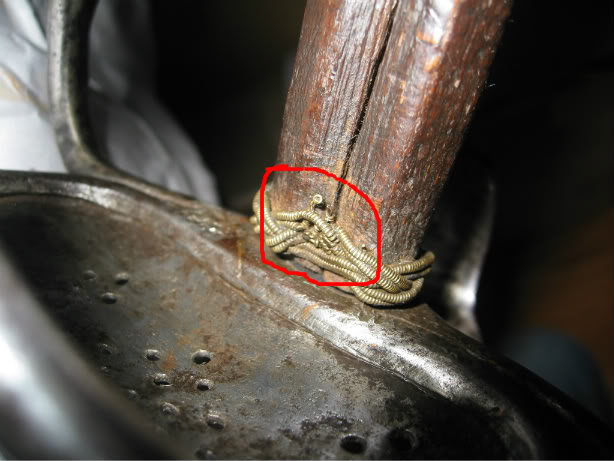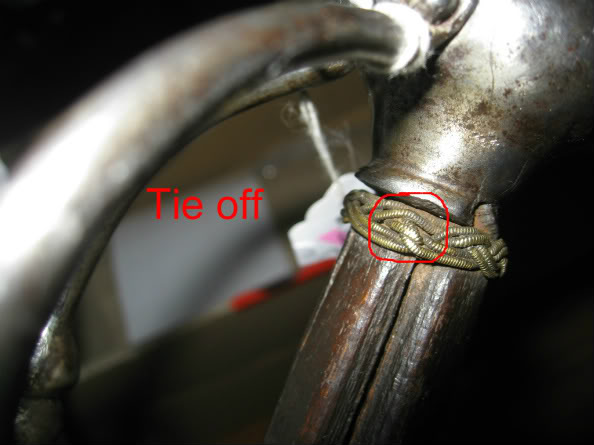 Examples of swords from the 16th through 18th centuries in the Metropolitan Museum of Art revealed the same type of tie off on the knots.
Now, my questions are, what is the historically correct way to make a turks head knot on a sword? Should they look continuous or have a tie off like the originals?
How and why were they tying the knot with a visible tie off? Did they weave two strands of wire through instead of one?
Eljay, Erik Stevenson, Craig Johnson and other experts; I would like to know the your thoughts on this.