Most of the mortuary swords that we see look kind of shabby and ill designed with a lot of badly executed foliage and faces on the hilt. However, one can find varied and beautifully made examples, especially in Mazansky's,
British Basket-Hilted Swords
, where an entire chapter is dedicated to this type.
When I commissioned E. B. Erickson to make a hilt for me, I eventually decided to go with a Mortuary. At first I wanted a close copy of the
Tojhusmuseum
version, but then decided to do a synthesis of parts found on different swords. The Mazansky book was very helpful as were a pile of photos that Bill Goodwin was kind enough to make available.to me. Nathan Robinson also reviewed and evaluated different hilts with me.
I came across a Green Man face that I much preferred ove the typical goofy cavaliers. I asked ElJay to make some sketches of a hilt featuring a leafy Green Man, and as an afterthought, to do an oceanic Neptune version as well. ElJay came up with 2 great designs. After going back and forth with them, I asked ElJay to do the Neptune/Shell variation.
---

Attachment: 91.24 KB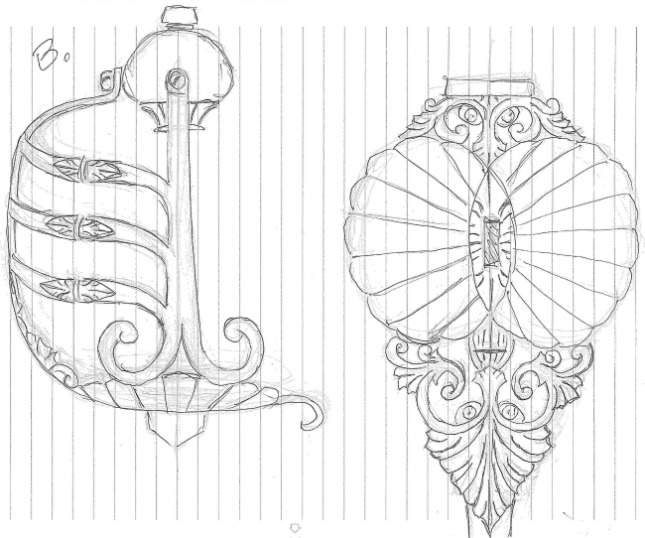 ElJay Green Man

Attachment: 90.6 KB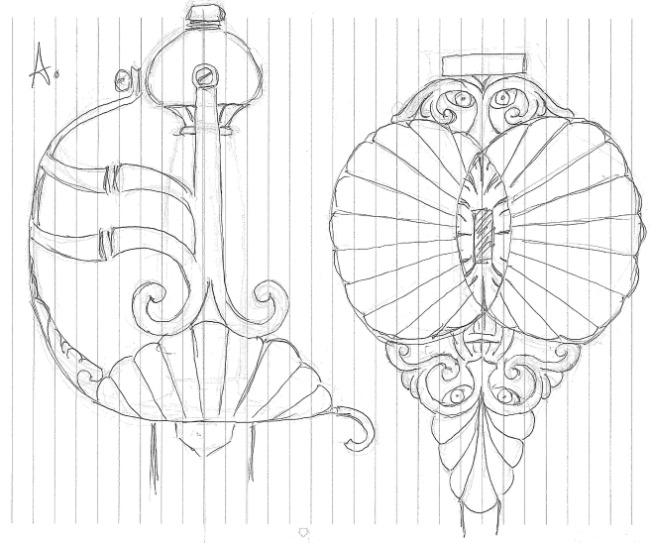 ElJay Neptune