Yesterday, the Brown Truck of Happiness stopped by my place and delivered a long, flat box fresh in from Utah.
And inside that? Well, have a look for yourself: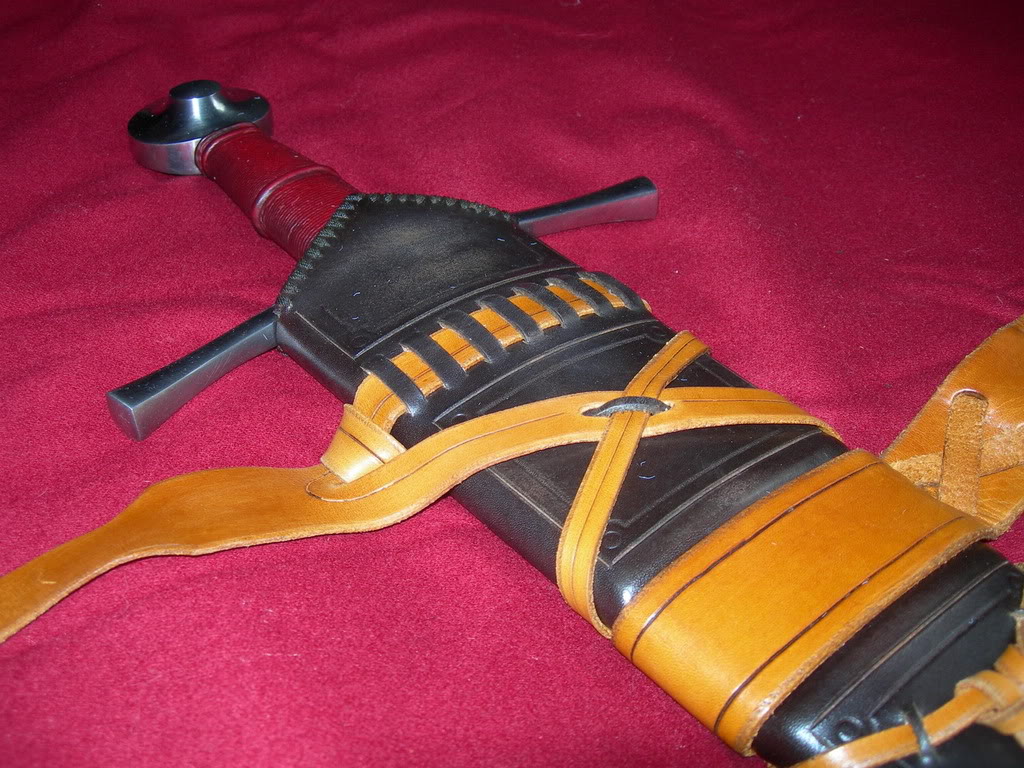 It's an Albion Yeoman, now with a new home courtesy of Brian K. The real, professional pictures are posted on his site:
http://www.dbkcustomswords.com/custscabbs/JBAlbionYeoman.html
. They look way better than mine, but I didn't want to take the liberty of using them without asking.
I gave Brian as much leeway as I could on this one. I think I asked for the integrated suspension, rain guard and "simple" decoration, such as lines or risers and not intricate tooling or the like. I wanted something between "munitions" grade and something appropriate for a knight or noble, as I'm trying to kit out a c.1300 yeoman-type here. I think he hit it right on the head.
Colours are "dark brown" and "golden tan" and the brown is a little antiqued. As you can tell, the incised decoration on the belt is colour-filled, and the inner set of lines on the scabbard itself look like they've been pressed into the leather with cord or twisted wire. Hard to tell from these photos, but it looks
very
good in person. Last picture is posed with a steel buckler from Allan at Mercenary's Tailor.
Just wanted to share with y'all :)