Thought i would share some process pics on a hanger i've been working on. Its probably pretty obvious that its based on the hanger Vince Evans did for the Masters of Fire exhibit, and Steve Grisetti recently reviewed here on myArmoury. Hope that doesn't make me a copycat....his sword is a masterpiece, and i loved the shape of it so i thought I'd try my hand at something similar.
This is the first time I've tried to do the teardrop-type joints in the hilt, and i'm pretty pleased with how they turned out. I didn't take any early pics of the guard developing, but its made from a single rectangular bar, ground to shape.
The grip was quite tricky, getting the flats of the wooden handle to match the pommel and the spacer, which have the same number of sides but of different lengths so the wood grip facets taper in all dimensions. The pommel and spacer are pinned to the wood with steel pins to keep them from rotating out of alignment. The whole thing is compression fit with a recessed allen nut.
Eventually the scabbard chappe is going to get replaced, since my first run at it didn't go very well. Not that i'm much good at symmetrical chappes, but asymmetrical is even harder.
The blade is 7075-T651 Aluminum, with a rounded edge for stage combat.
This was my favorite kind of project, full of new things to try my hand at......
sorry for the reverse chronological order of the pics!
---

Attachment: 103.26 KB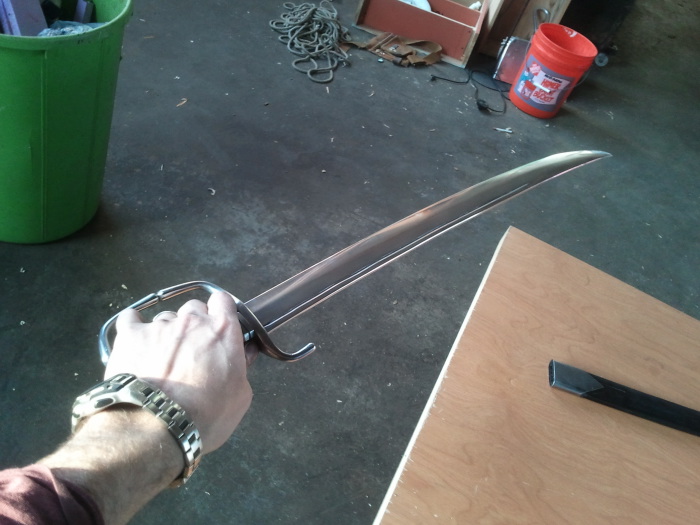 Attachment: 103.3 KB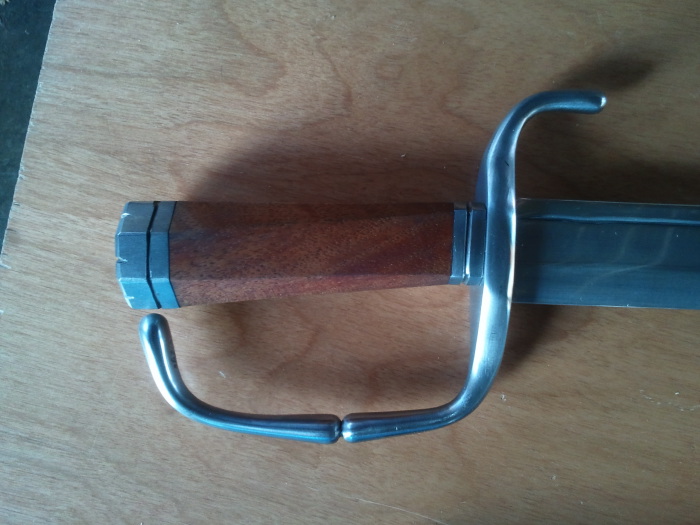 Attachment: 99.33 KB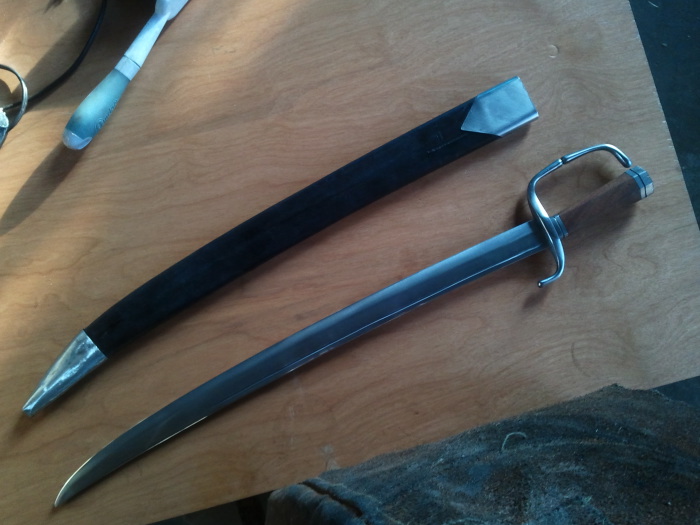 Attachment: 76.24 KB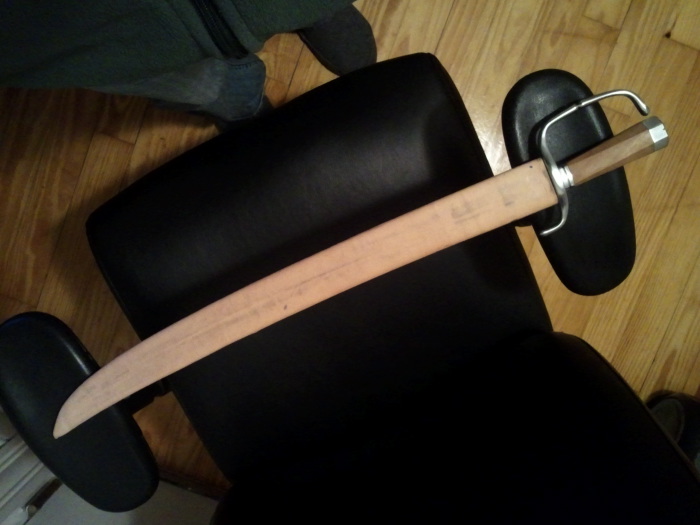 Attachment: 87.06 KB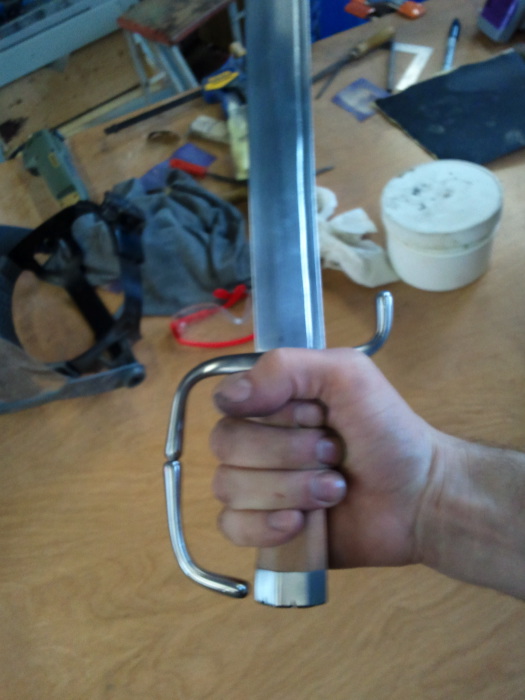 Attachment: 87.28 KB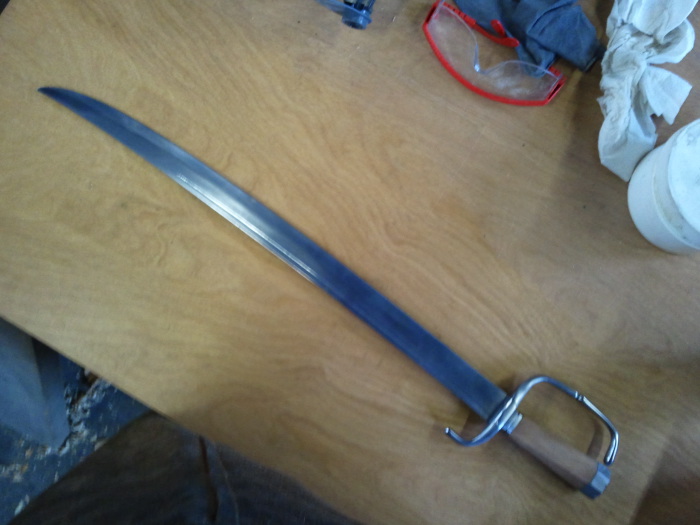 Attachment: 78.23 KB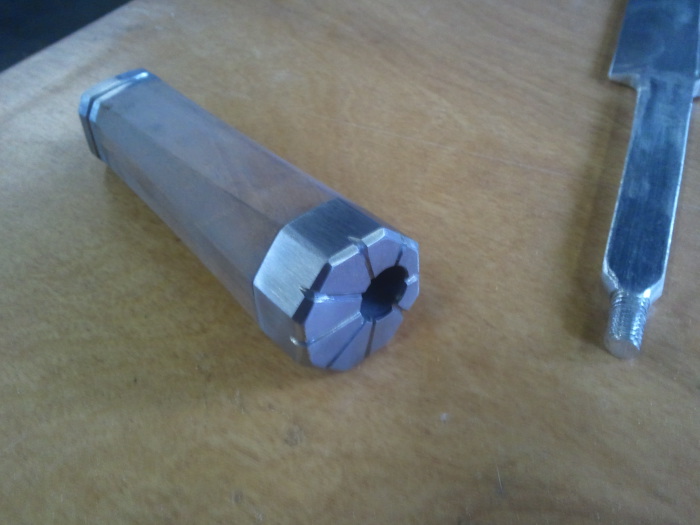 Attachment: 74.07 KB