The iron hilts looks like they are 3/4 part construction. I think the gold/bronze is casted onto the hilt, not beaten into the groves as you usually would do.
Matt Lukes:
The grips could also be secured with glue or some kind of sticky material. The only hilt I could find a description of is the last one I posted. It is found in a fishing net in Strandefjorden near Nes, N. Aurdal, Oppland, Norway. It only says "leather covered grip". But if there is anything underneath, or if it is only leather i don't know.
I don't think they have used rawhide since it gets really slippery when it gets wet (sweat).
Here is another picture of the one from Vågå church:
[ Linked Image ]
I don't know where the two attached pictures are from or why the grip are so well preserved. It is probably from Sweden and the pictures might be found in the Historiska museets database.
Anyone know anything about them?
They look to good to be true...
---

Attachment: 30.64 KB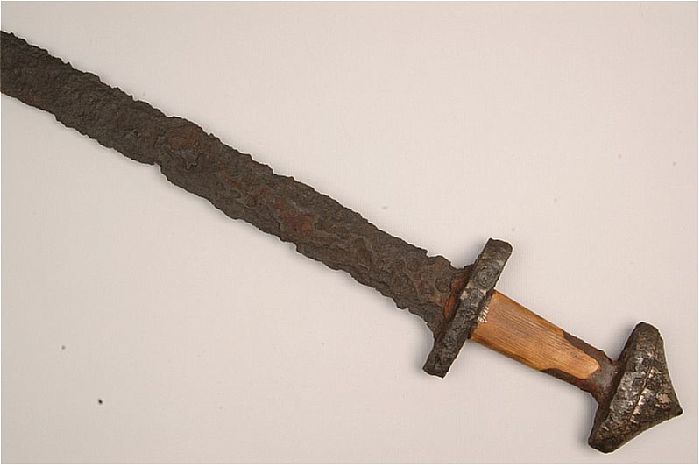 Attachment: 40.06 KB