I have been getting interested in larger
seax
es for a while and recently decided to do a simple study of a seax similar to the Battersea seax. I tried to keep a similar blade profile and dimensions as the original, I did play with the thickness of the blade, and left out all the inlay work as well as groove from the blade. I also decided to play with the handle, making it thinner then my last attempts, and adding a cord wrap over the wood followed with leather. The handling is very fast and very light, when used with one hand there is still enough "chop" to make it respond like a seax but responds very well to change in direction and stopping. When used with two hands the weight just about disappears and the seax just flies. The risers on the grip give a good tactile indication for keeping the hands on the grip.
The scabbard was also a study on how I could end up using thin pieces of wood as a frame, and clasp the seem with bent metal clips that are riveted in place. The fittings and rivets are all Bronze, except for at the throat and chape which are copper. The two rings hang the seax right between the balancing point so you can easily angle the scabbard down or horizontal depending on what you are going for.
I think that the over all piece works, it is rather simple, functional, and I learned a lot of bits of information that I think will help grow the next attempt.
Here is info on the blade:
Blade Material: L6
Length overall : 33 3/8"
Blade Length: 25"
Blade Width at grip: 2"
Blade Thickness at grip: just under 1/4"
Weight: 1lb 12oz
This piece is for sale, the introductory price for the seax and scabbard is $800 and I will cover shipping to the lower 48 or up to $25 if shipping over the border. The price is good until 10/18/10.
Thanks!
---

Attachment: 155.11 KB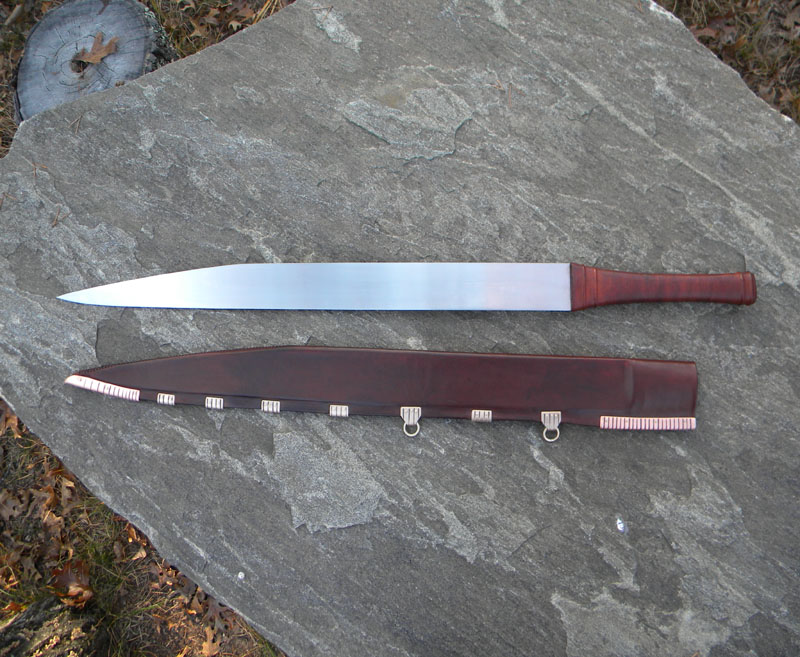 Attachment: 152.29 KB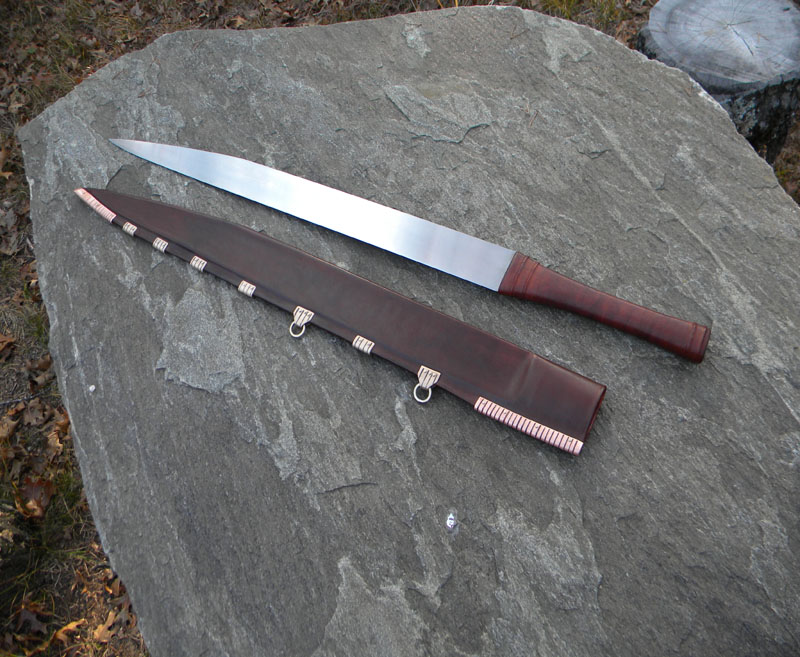 Attachment: 151.84 KB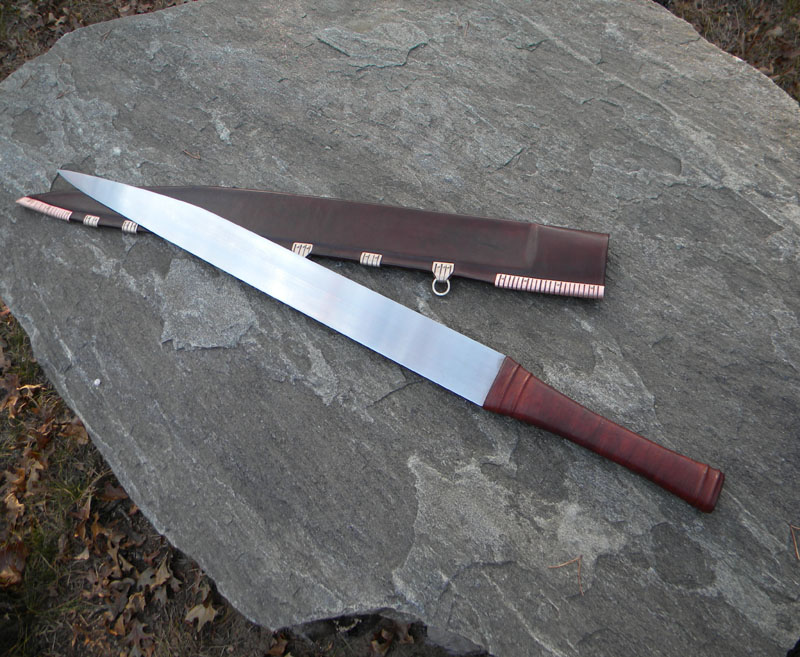 Attachment: 135.42 KB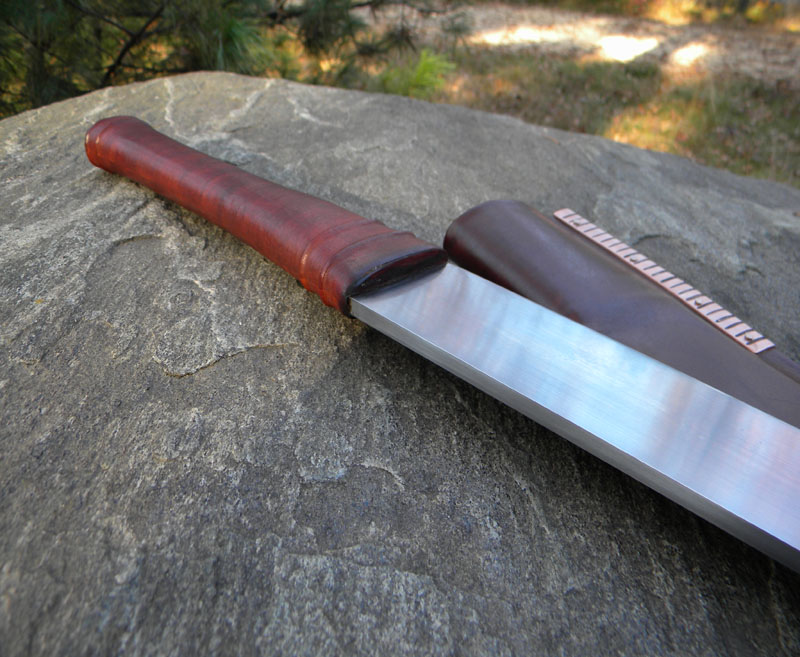 Attachment: 168.49 KB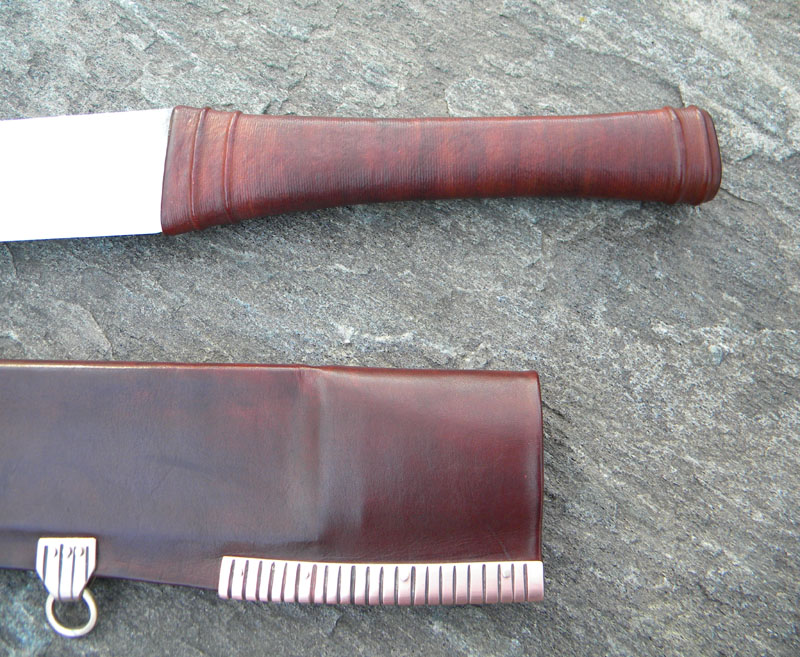 Attachment: 87.85 KB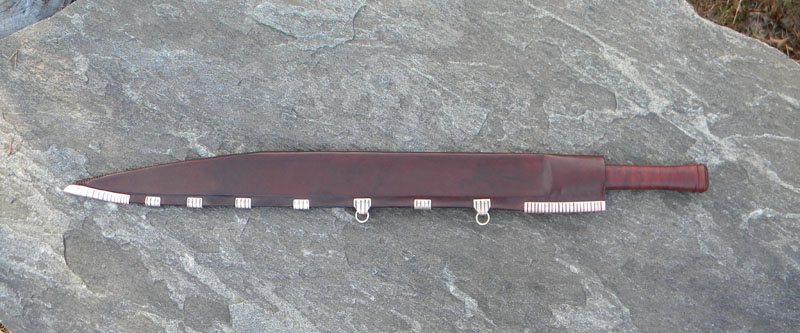 Attachment: 153.5 KB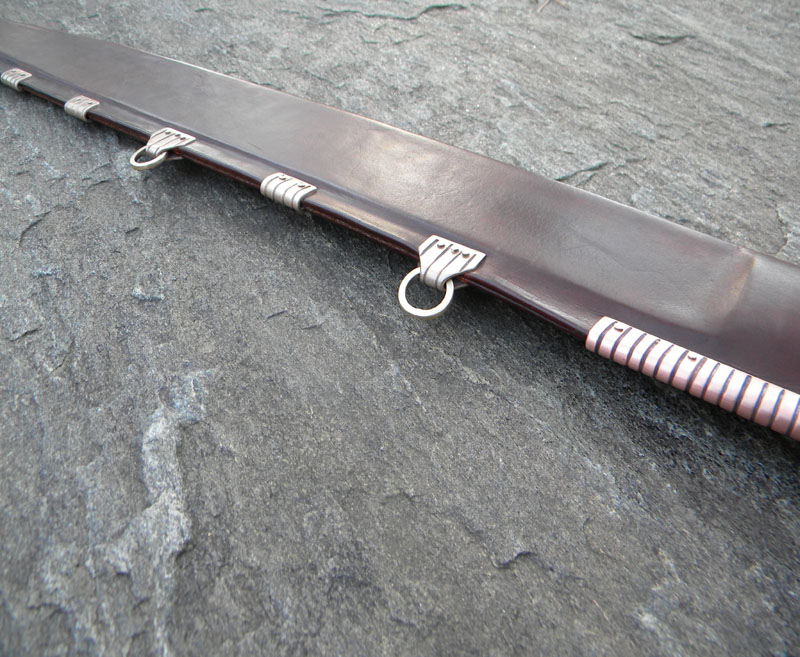 Attachment: 170.14 KB