Hello,
here is a talwar sword I've just bought.
Some days ago, I had posted these photos on another forum - so maybe you already have seen them - but I wasn't yet the owner and so I failed to get any comment...
Now that it's mine, I hope you will have some comments about it !
The blade is obviously forged and it's a nice work. It has unusual (at least to me) small serrations. It doesn't seem to be neither pattern welded, nor wootz steel.
Most of the handle koftgari has gone. The metal "scratching" for the kofgari is very light, I had to use a binocular microscope to see it.
The handle has been fixed with some modern (white) material, but the old one (brown) can still be seen inside.
I have been told this sword might be from north India, begining XIXth century. Any opinion ?
Regards.
---

Attachment: 48.06 KB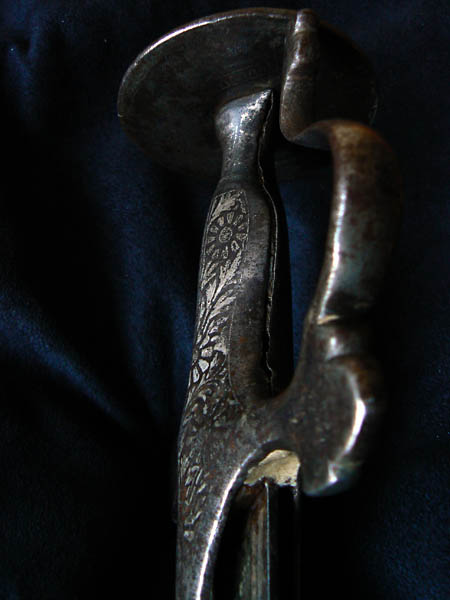 Attachment: 54.05 KB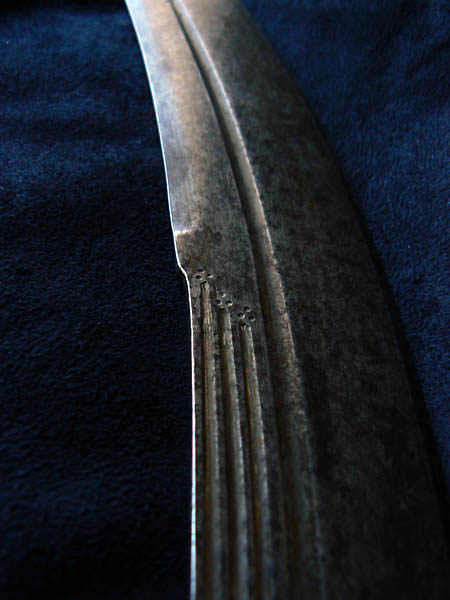 Attachment: 62.94 KB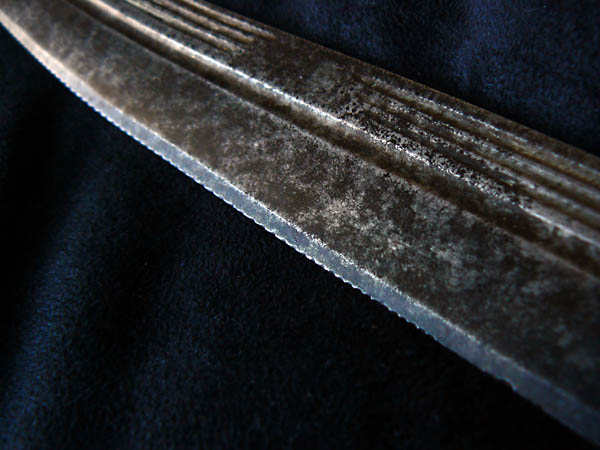 Attachment: 59.1 KB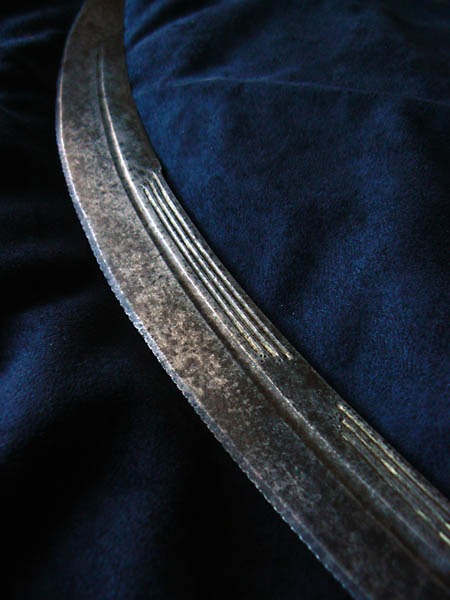 Attachment: 47.56 KB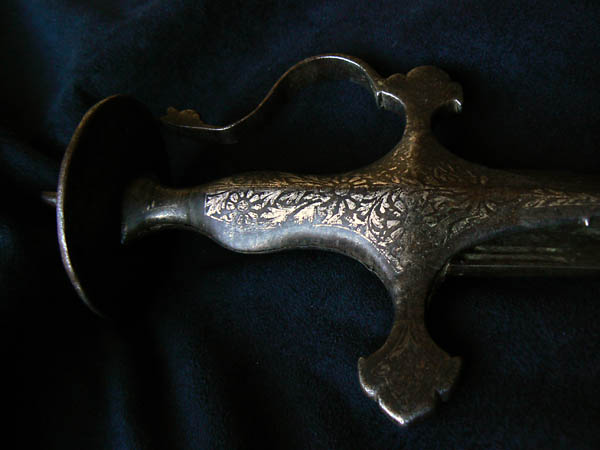 Attachment: 50.29 KB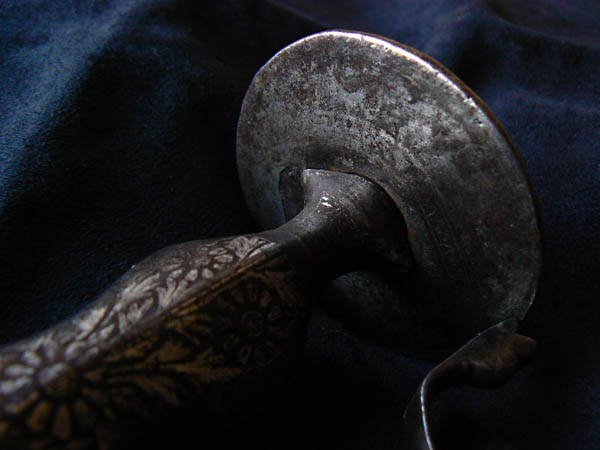 Attachment: 54.14 KB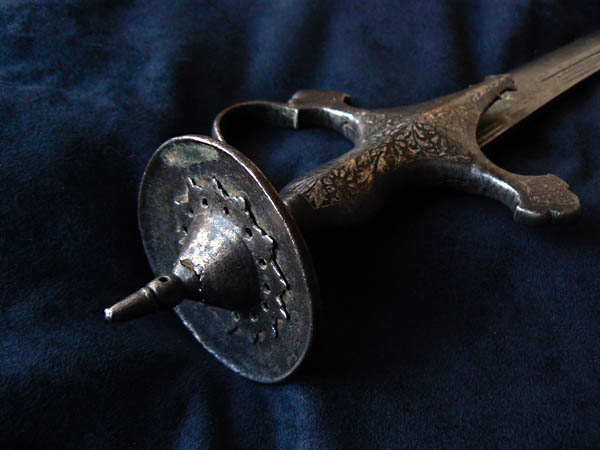 Attachment: 54.8 KB