---
Here's your chance to cut like an Egyptian!
One "Decorated" Bronze Egyptian Khopesh by Manning Imperial of Australia for sale!
Made of solid bronze with wood grip inserts. Manning dates this design to 800-500 BC, at which time it certainly would have been more a votive item, or a symbol of rank. Maybe it's an executioner's sword, or maybe they just used it to cut the Pharaoh's pizza. Anyway, here's your chance to get a custom-made Ancient Egyptian sword of the late bronze age without any waiting period or S&H fee.
Asking price: $500 USD, including Shipping & Handling (Continental US only; Anywhere else, drop me a line, we'll talk) (Brand new, Manning asks $1000 AUD, which comes out to about $975.00 USD)
I prefer Money orders/Cashiers checks. I might accept personal checks -- again, drop me a line and we'll discuss.
PM me here or drop me and e-mail:
dkwj@juno.com
---

Attachment: 94.57 KB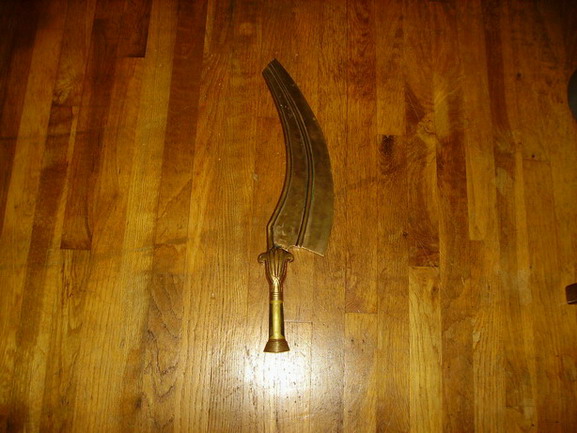 Attachment: 98.19 KB