I have a made a few
seax
s recently and really enjoyed making these. I find these interesting knives, partly because there are so few handles and scabbards in existence and partly because the same basic knife form works from 3" long to 23" long.
The picture showing 5 knives has specs as follows.
Top knife has a mono steel blade with fullers and a box handle and bronze furniture. Blade is approx 12"
second from top has a shear steel blade (by Owen Bush), silver and copper twisted inlay, box handle, bronze furniture
small left knife has a monosteel blade with fuller, blackthorn handle and nickle silver furniture.
right hand knife second from bottom has a monosteel blade, bronze furniture, olive handle (well the Vikings got around)
The bottom knife was a comission and has a shear steel and wrought iron blade (Owen Bush) with copper and silver inlay and a blackthorn handle and brass furniture.
I hope you like them
Tod
---

Attachment: 99.46 KB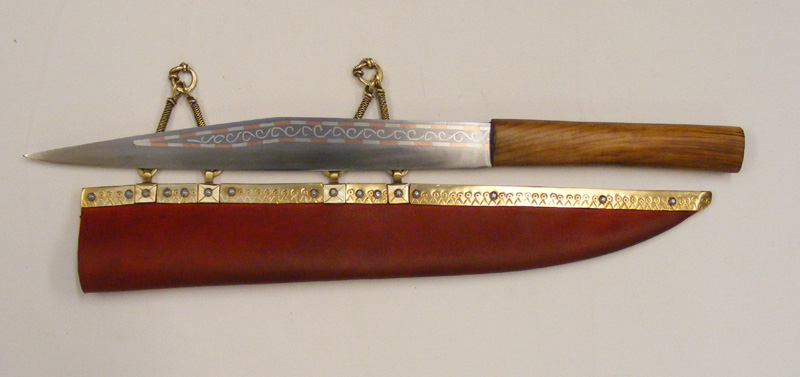 Attachment: 137.18 KB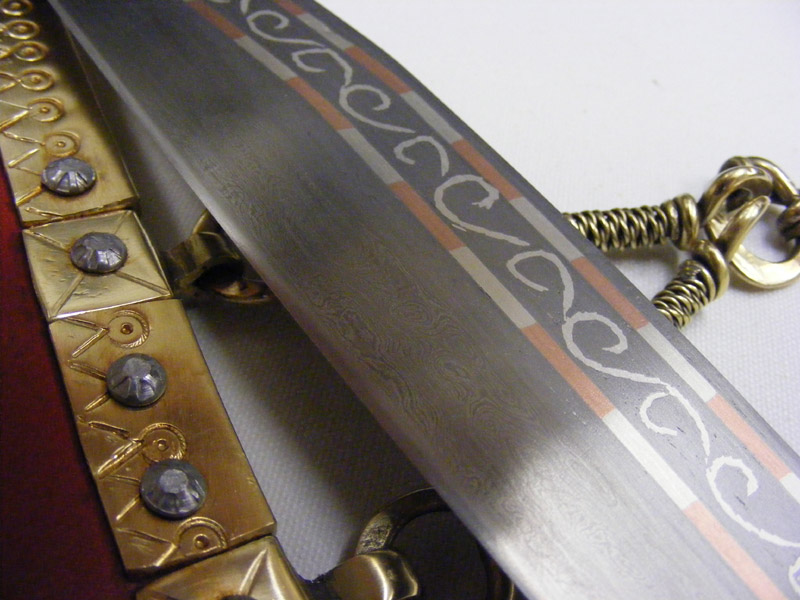 Attachment: 145.88 KB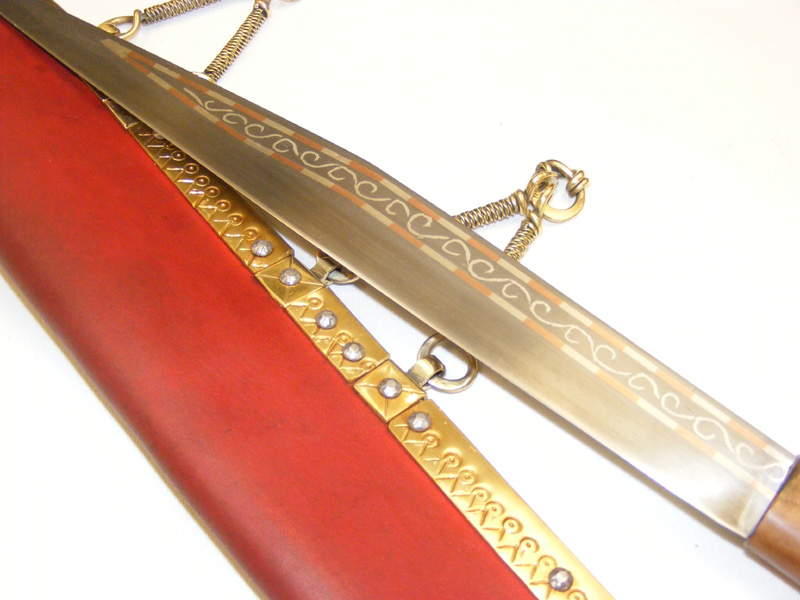 Attachment: 136.5 KB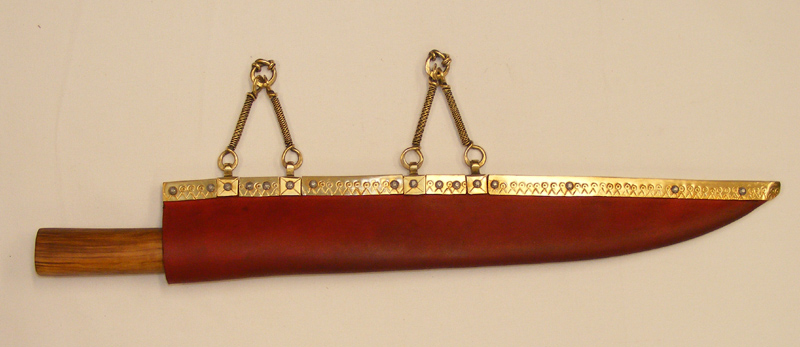 Attachment: 127.59 KB


Attachment: 136.27 KB