---
This is the last of the brand new items received in trade. It's a really unique knife from the 15th century. The wood scales are complimented by brass bolsters, rivets, and pommel and a sharp steel blade. The dark brown leather scabbard is one of the best I've seen from Tod (and all is his scabbards are great). It has punched crosses and incised lines everywhere.
A truly beautiful piece.
Overall length: 8 1/2 inches
Blade length: 4 3/4 inches
Asking $135 plus shipping.
---

Attachment: 22.43 KB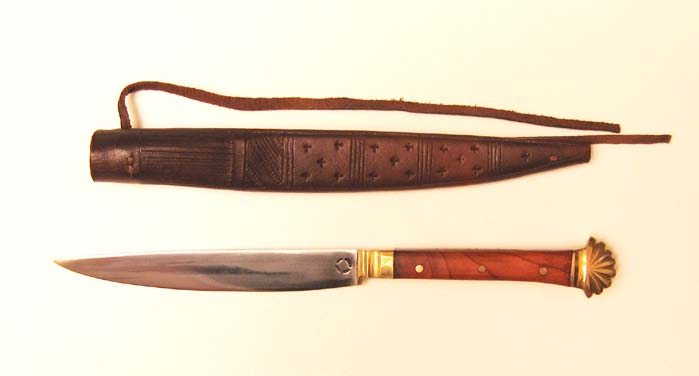 Attachment: 23.98 KB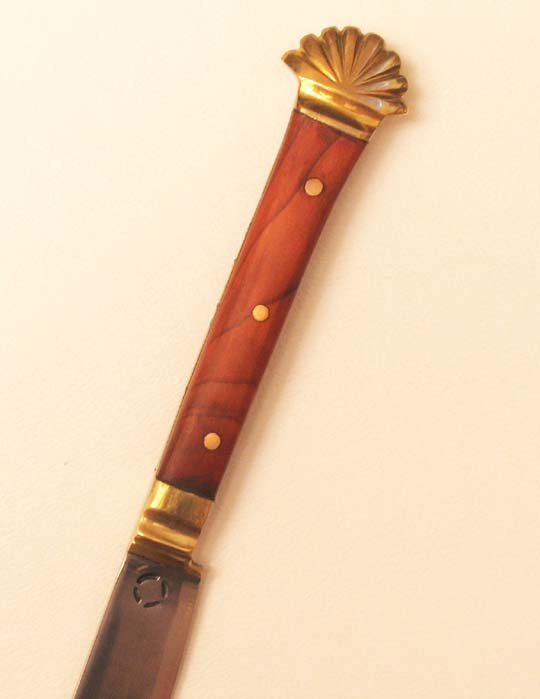 Attachment: 28.61 KB