---
I have for sale an Arms and Armour Duke of Urbino sword which has had some modification work done by Tod of Todsstuff. The blade and pommel are original but the spike hilt which features on the the A&A sword has been shortened and re-shaped to give a more 15th century feel. The grip has also been shortened by 1/2 an inch to 4 inches and re-wrapped.
The scabbard and suspension are by Tod; the fittings are brass and the leather is embossed with a floral/vine pattern.
I am asking for £600 for the set, with the price to include shipping within the UK. Prefered payment by cheque or Paypal.
Thank-you,
Darrin.
---

Attachment: 131.07 KB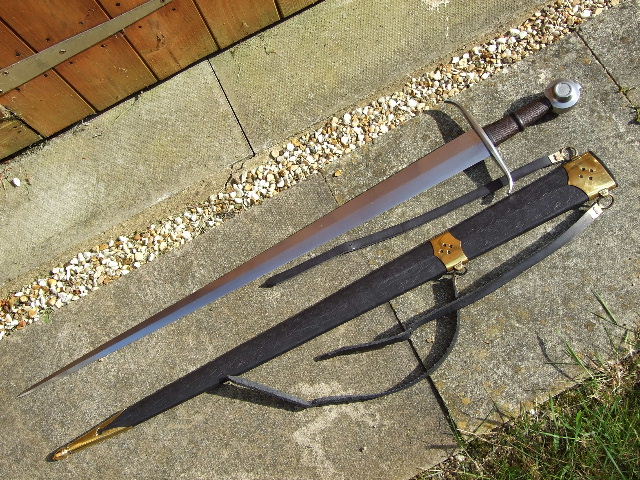 Attachment: 131.07 KB