The great response to Tim Leeson and OlliN Custom Projects' " Swiss Saber " in
the Makers and Manufacturers forum inspired me to dig up some of the many saber
pics I'd encountered on my own lil quest for a certain type saber A Hussar Saber.
Specifically, a Polish Hussar Saber of the 16th-17th centuries. I should note these
pictures are most likely scans from a book, done by someone else and posted
online. I just happened to be lucky enough to find them. B-)
Hope you enjoy taking a look !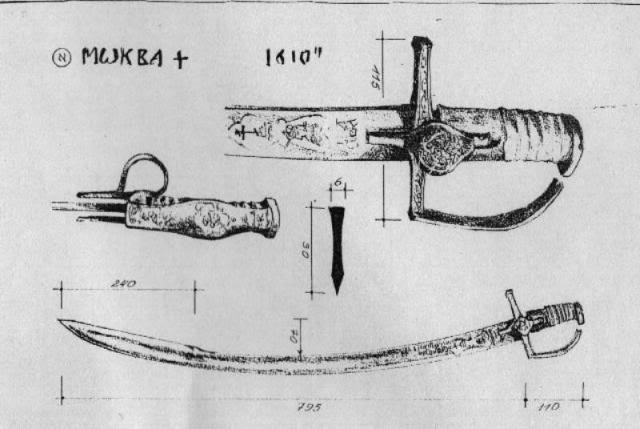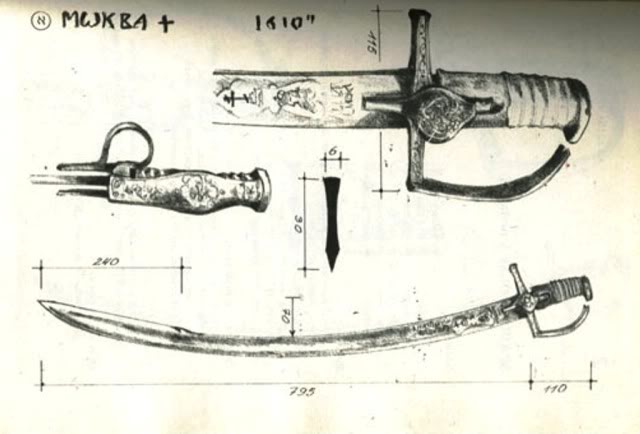 My personal favorite ...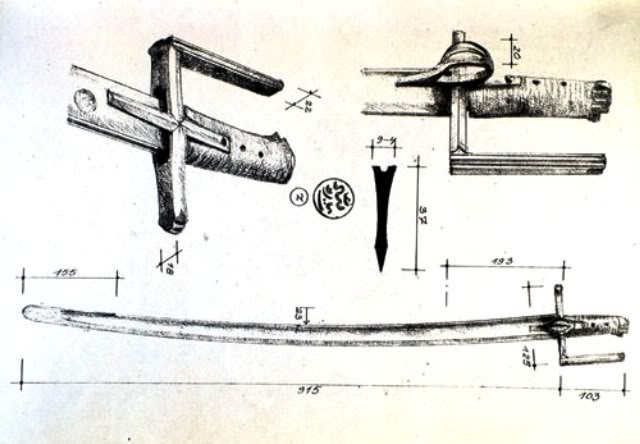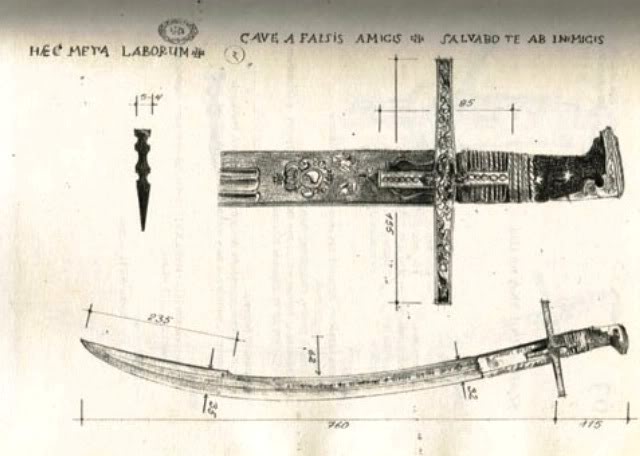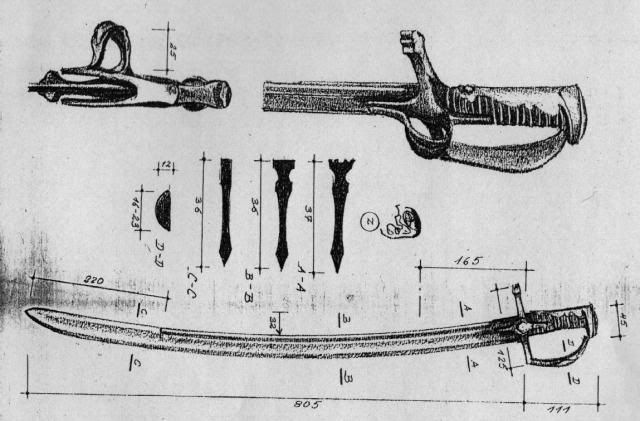 Hey, how did THIS one get in here ??? B-)