---
I have, for sale, a highly customized XIV type sword. This was originally a Windless "archer's sword."
Short Sum up: I pimped the sword. I made the scabbard, belt, and buckle/fittings from scratch.
This was a lot of work. Obviously I can't expect to get back, in money, what I put into this, in effort. That would be like 800 bucks which it's just not going to sell for. I think this is fairly comparable to some of the newer pieces coming out around the 300-400 dollar area. In some ways I'd say it's better. The scabbard and belt are particularly nice.
The finish on the blade is a bit rough but it's nice and sharp. And don't worry about whippiness. This blade is a good bit stiffer than my Albion.
There is a nick in the leather on the grip and the fuller has some grinding marks. There is also a shim in the scabbard throat that only goes about an inch in. It makes the sword fit perfectly. The leather is for upholstery.
The sword fits snug in the scabbard until you pull it out about an inch or so. Then it slides out with ease.
Weight: 2.4 lb
Blade Length: 25.5 inches
Grip Length: 3.75
Total: 31.6
POB: 3 inches
Oh and I forgot, I don't have a PayPal account so it's got to be a money order. If you'd really rather do Paypal I may be able to use a family members account but I'll have to check on that.
I'm asking $300 shipped CONUS
Feel free to ask any questions!
You can PM me with offers, I don't mind at all. The worst I can do is say no.
If you want to see a few more pictures this is the thread about it's construction. There are more details:
http://sbgswordforum.proboards.com/index.cgi?...amp;page=1
I'm adding a lot of photos since this isn't a production piece.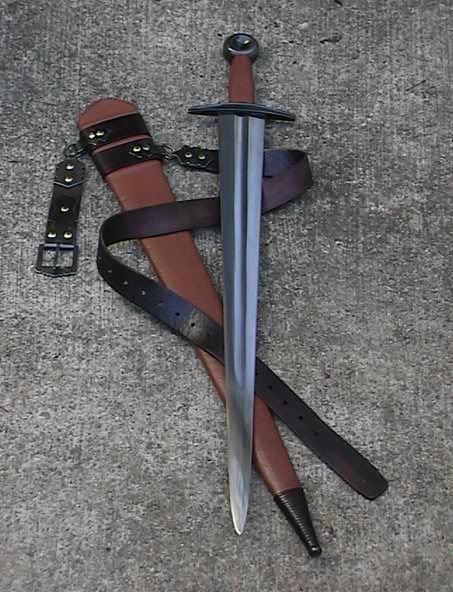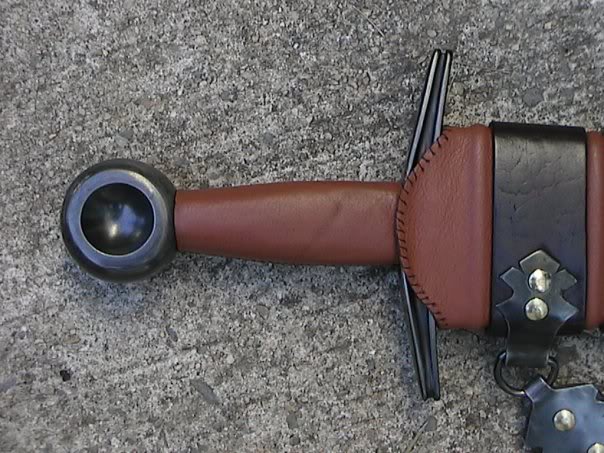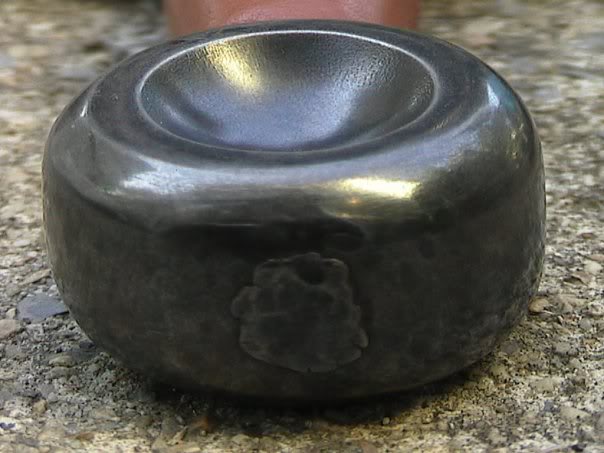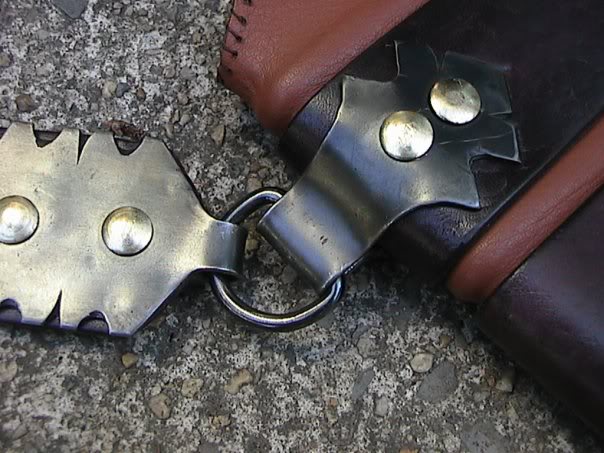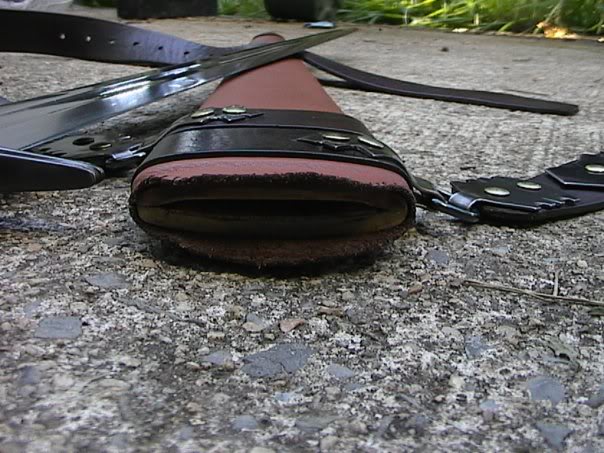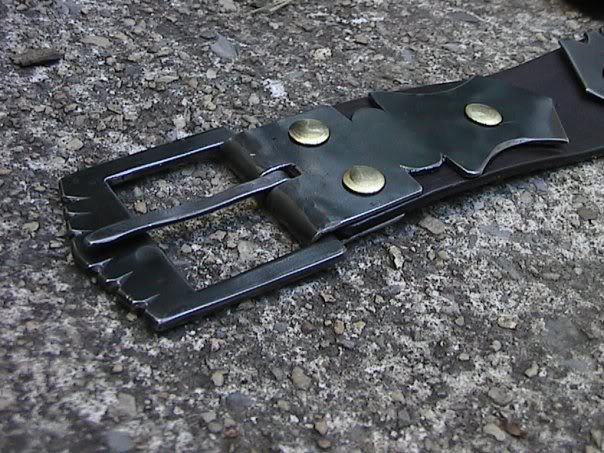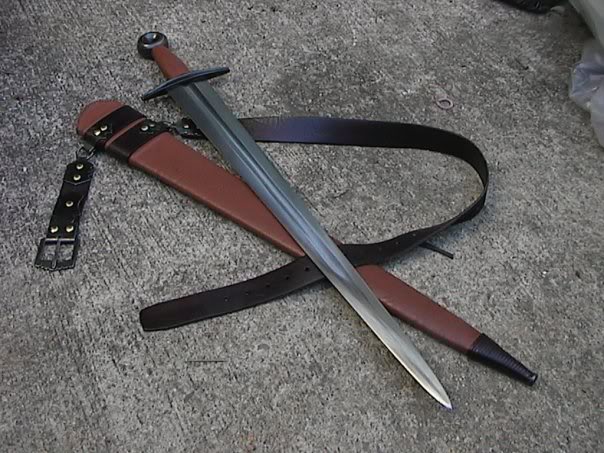 These last few photos were taken when I decided to put this piece up for sale so they are very recent. You can see the mark on the grip and how the sword hangs when worn. The leather appears very yellow in hue. The first photos were taken without a flash and are much more accurate in color.
Keep in mind, my brother is very thin. I made it to fit me. I have a 32inch waist. Vlad is probably a 30. It was designed to be very adjustable though. Vlad is wearing it on the 3rd whole. There are 12 more every inch. So it aught to be able to go up to a 42 or 43 inch waist depending on how much slant you want.