---
This is an English silver coin (a penny, I believe) minted during the reign of Henry V. As with many hand-struck coins of the era, it is unevenly struck and not quite round. The obverse features what is supposed to be Henry himself though it looks nothing like what we see in period portraiture (that's fairly common). The coin weighs .8 grams and is ~17 mm wide at its widest.
This coin is a piece of history, minted during the reign of one of my favorite monarchs. I'm only selling it because I've found another coin from that reign and I can't afford to keep them both. :(
Asking $50 + s/h. Money order accepted, PayPal preferred (please add 3% for PayPal transactions).
The pictures below are from the seller who sold it to me.
---

Attachment: 37.85 KB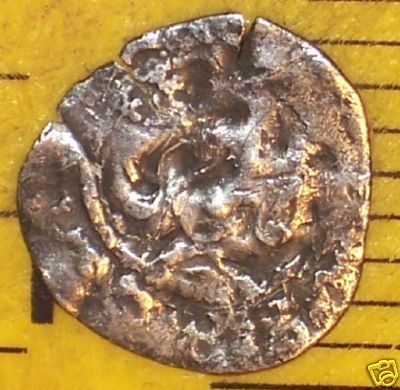 Obverse

Attachment: 36.84 KB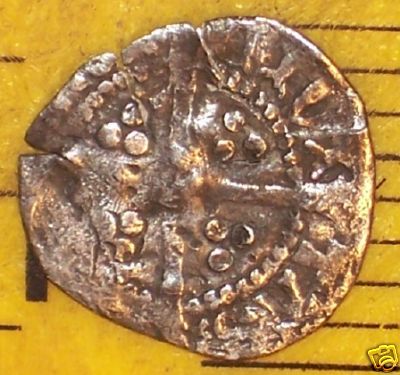 Reverse