Hello
I´m trying to recreate a "Väring" from the Vendelperiod. He´s supposed to be a "halfdane" that has been to byzans as a mercenary. I have done a kit that I´m pleased with, but it feels a bit to "Viking".
I´m searching for what could make the kit more Vendelperiod.
I´m searching for information on Vendelperiod clothing, arms, and armour. (Ca 550-800)
I´m especially interested in cultures around the baltic. I´m also interested in the connection with the anglosaxons. The
shield
from Sutton Hoo is probably of scandinavian origin so there was trade. Could be a nice touch in the kit.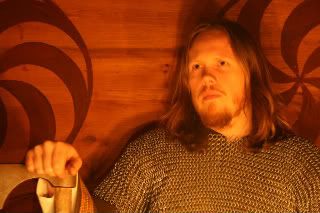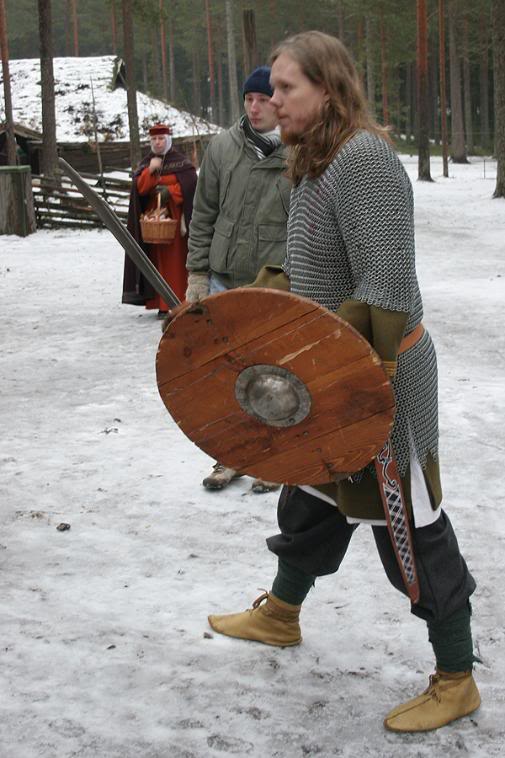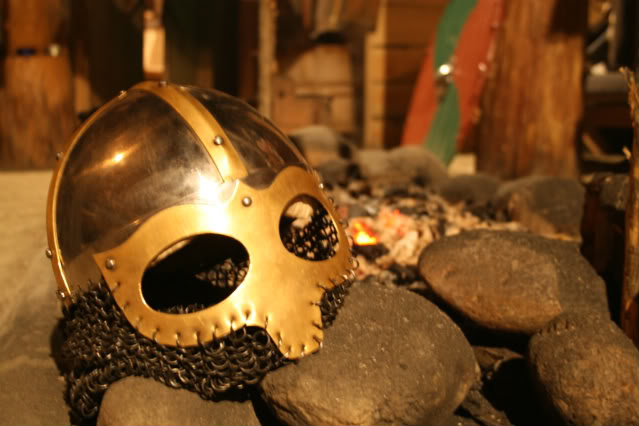 Not the best pics, but you get the point. It´s a quite basic shirt, tunic and trousers. Shoes of mooseskin to get a local touch. Saex, bearded axe, a spear and a sling as weapons.
I wanted the kit to be a "Väring" returning from service in byzans. It´s not to be a chieftain but rather a Huscarl.
I´m thinking of adding splints for arms and legs and perhaps a Danish axe.
Book, links and tips would be appreciated.
Any ideas would be appreciated.