Hey guys,
I finally got around to making a scabbard for my Steward. The sword itself is a beautiful piece of work, and was quite possibly the best Christmas present I have ever received! Looking around these forums as well as Albion's scabbard pages made me jealous, so I figured I'd have a go at making one myself. This is my second attempt, and I'm quite happy with the result.
I'd like to thank everyone who posted on the scabbard project threads here. I couldn't have made this without the knowledge everyone shared.
I still need to find a belt buckle and strap-end I like, not to mention make a chape. I read the posts about chape making, so I figured I tried my hand at forming a simple U-shaped one, with less than spectacular results. As I tried to shape it to the scabbard's tip, tiny folds formed the inner edge of the brass where the excess metal collapsed on itself. I know almost nothing about shaping and forming sheet metal. How do you make the chape bend to the curve of the tip without getting those tiny little folds?
(I apologize to the admins if this is the wrong forum. To me, this seems to fit off-topic best, but I am not sure.)
---

Attachment: 91.57 KB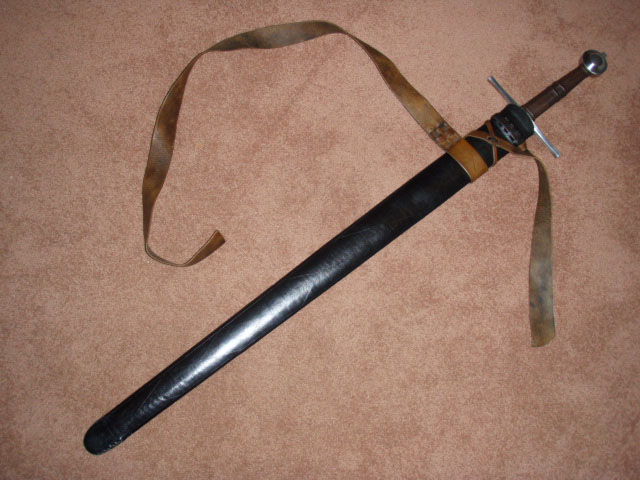 Attachment: 98.77 KB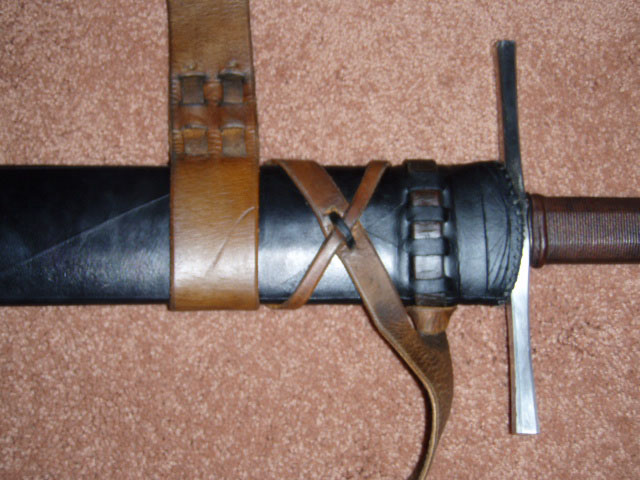 Attachment: 104.82 KB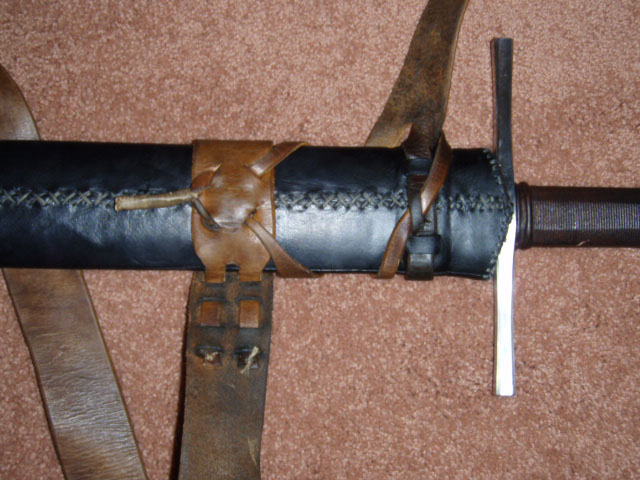 Attachment: 97.88 KB