I made this scabbard for a customer who was unable to pay due to their financial situation. As such, I will offer it for sale here at a steep discount for forum members.

This scabbard was made for a Albion Brescia Spadona. It will fit a few other swords, but I am not 100% sure which others it would fit. I know a H/T EMSHS fits it, as well as a couple Windlass models but I would leave it to the buyer to make the determination on other models - I don't have them on hand to check.

The wood core, leather covered scabbard is oxblood in color with a black two point suspension. The leather belt is 1" wide (9oz) and will fit those ranging from 26" - 44" in waist. The belt has a matching period bronze buckle and chape - decorated with a wolf and other art. The suspension straps are 3/6" 9oz leather. The suspension straps are decorated with period bronze figure 8 buckles which match the main belt. The chape is mild steel and has been antiqued.

This package would typically run $400ish from my shoppe. This scabbard has not been worn or used.

I will sell here for $300 shipped to CONUS customers.



PM me here if interested. Thanks for viewing!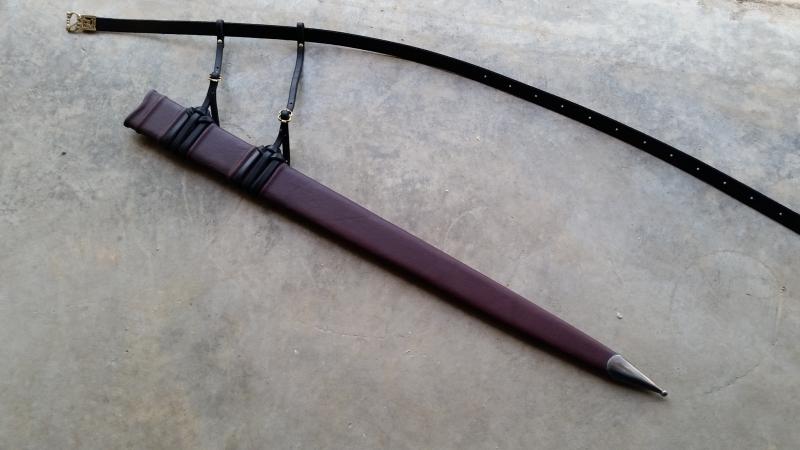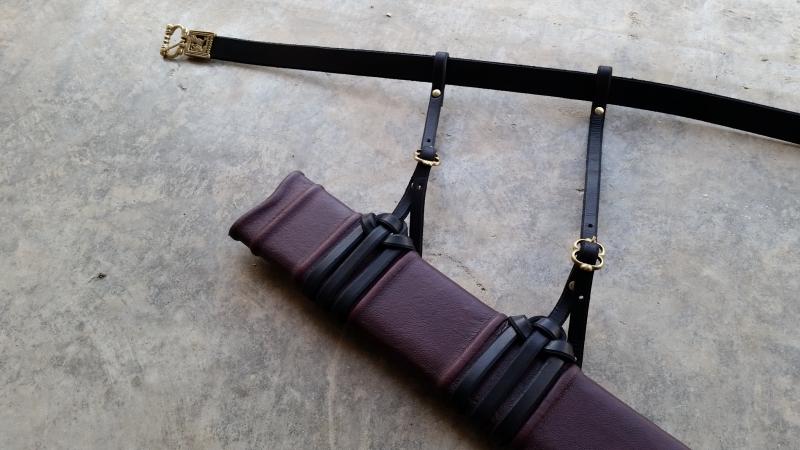 ---
J.E. Sarge


Crusader Monk Sword Scabbards and Customizations


www.crusadermonk.com



"But lack of documentation, especially for such early times, is not to be considered as evidence of non-existance."

- Ewart Oakeshott