A couple of months ago, I completed a project started a decade ago...

French military plug bayonets of the 1690's.

I first purchased parts from The Rifle Shoppe. The only remaining part is the blade. The cross piece was not like the original specimens and the pommel cap was incorrectly meant to be threaded... The originals have all peened tangs.

Note the quillons in form of flint hammer and screwdriver blade. Typical of French military plug bayonets.

Grips are made in pear wood: hard and pleasant to the eye. Scabbard are calf leather, blackened with vinegar dye, and sewn over a wood core.

Scabbard tips (chaps) are iron parts from a Czech supplier. Intended for medieval scabbards, parts were modified by mysefl in diamond shape to match an engraving in Surirey de Saint-Rémy's

Mémoires d'artillerie

. Alteration also influenced by an artefact Keving Gladysz shown me.

Credits:

Steve Delisle provided the scabbard hooks (I did the final shaping and polishing)
Henry Boucher (Tourblanche) helped at making the scabbard collar.
Jeff Miller (Flintlock Forge) made the crosspieces for the bayonets, from the drawings I supplied him. He also turned de light grip and tempered the blades
G. V. from Boucherville turned and stained the dark grip and helped at shaping the blades.



The principal sources are:


Surirey de Saint-Rémy's

Mémoires d'artillerie

.
Goldstein, E,

The bayonet in New France


Evans. R. D. C.,

The plug bayonet

(highly recommed book)
Neumann, G.,

Sword and Blades of the American Revolution



There are mentions in the archives of such bayonets. Among them a trial of a soldier who strikes a civilian with the flat of the blade so hard that the tang goes of the grip!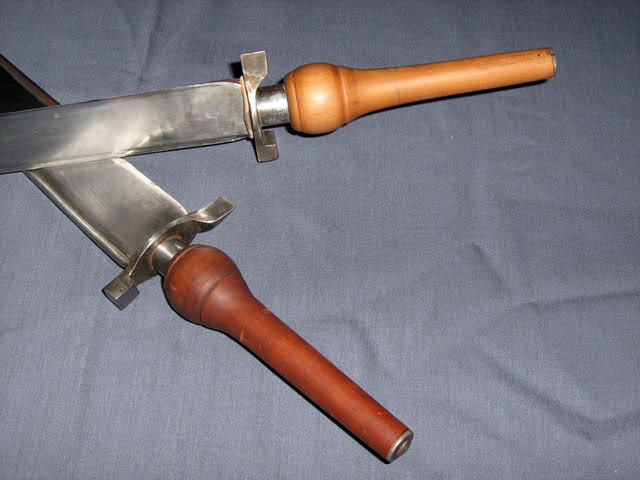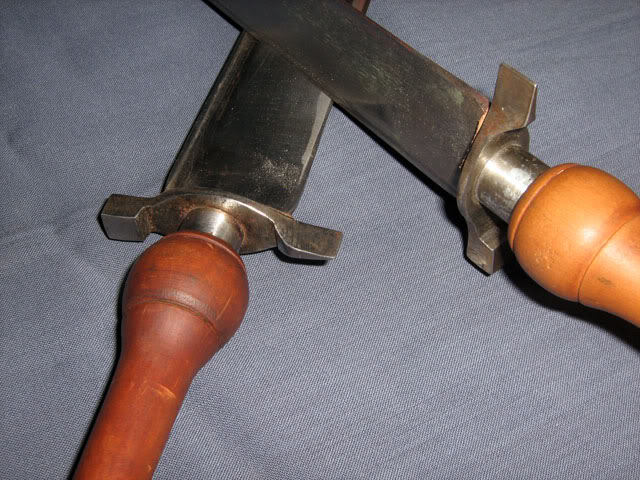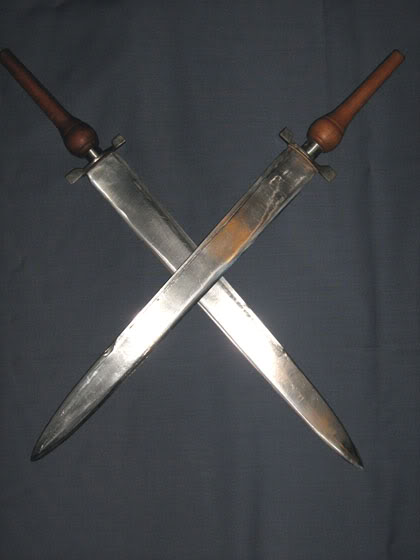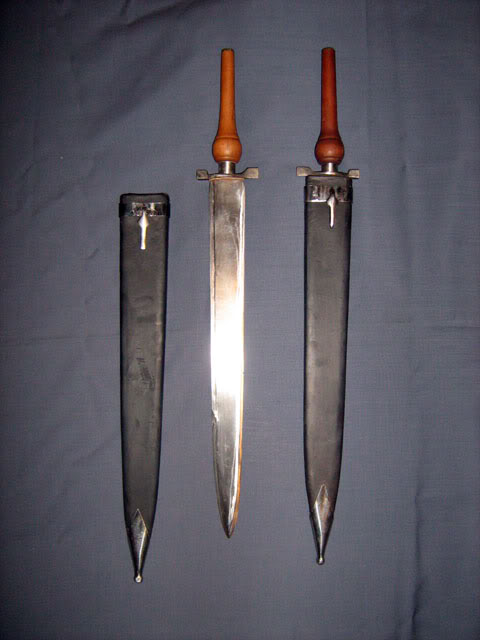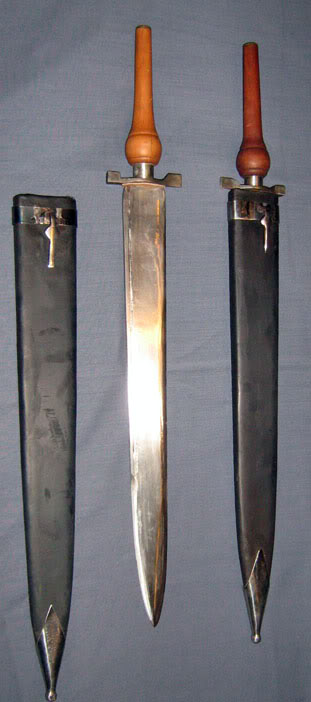 Attention X X pic just below!